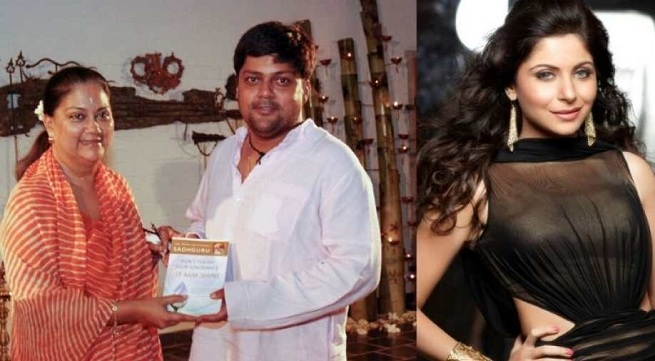 JAIPUR :
FORMER Rajasthan Chief Minister Vasundhara Raje, who went into self-isolation after attending a party with singer Kanika Kapoor in Lucknow, has tested negative for coronavirus. On Friday, Vasundhara went in self-isolation along with her son Bharatiya Janata Party MP Dushyant Singh after Kanika, whom they had met in Lucknow, was found to be positive for COVID-19. His son has also tested negative for the deadly virus. However, the mother-son duo will continue to be in isolation for 15 days.
After their reports came on Saturday, Vasundhara took to Twitter to share the news and wrote: "After conducting a #Covid19 test, I am happy to inform you that the results came back negative. However, as a preventive measure, my son and I will continue to be in isolation for 15 days." "A lot of you checked up on me and I appreciate your concern. I want to thank you for your prayers and good wishes.
They are what keep me going," she said. Kanika, who recently returned from London, announced on Friday she has been tested positive for the novel coronavirus and that she and her family are under quarantine. Several media reports have alleged Kanika hid her travel history from airport authorities and dodged the screening procedure and an FIR has been also filed against the singer for not following government advisory.
Ex BSP MP Dumpy to self-isolate at Uttarakhand farmhouse: FORMER BSP MP Akbar Ahmad Dumpy, whose high profile party in Lucknow was attended by Bollywood singer Kanika Kapoor who has tested positive for COVID 19, arrived at his farmhouse at Kichha here on Saturday to stay in isolation as a precautionary measure. Dumpy has decided to self-quarantine for 14 days at the farmhouse and is not going to meet anyone, Udham Singh Nagar Chief Medical Officer Shailja Bhatt said.
UP Health Minister, who attended party with Kanika, tests negative
LUCKNOW :
UTTAR Pradesh Health Minister Jai Pratap Singh, who had attended a party with Bollywood singer Kanika Kapoor days before she tested positive for coronavirus, tested negative for COVID-19 on Saturday, the King George Medical University here said. The 66-year-old minister had gone into self-isolation after undergoing the testing here on Friday, soon after Kapoor announced that she had tested positive for coronavirus. "Uttar Pradesh Health Minister Jai Pratap Singh has tested negative for COVID-19," KGMU spokesperson Dr Sudhir Singh said. "Samples of 28 people who came in contact with him have also tested negative," he said. Jai Pratap Singh told PTI that he received a call from the KGMU vice chancellor informing him that his tests came back negative.