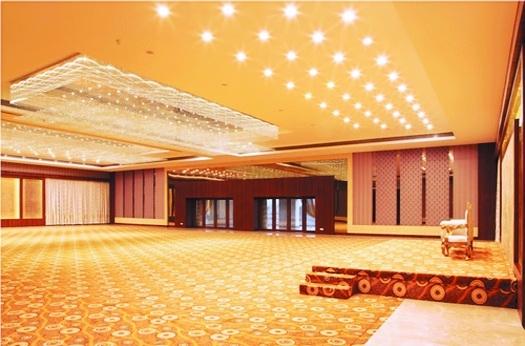 By Praveen Vighre :
Tent house owners, caterers, marriage halls and lawn owners are feeling the heat of coronavirus as all the bookings upto March 31 has been cancelled due to directives of Government. Umakant Jattewar, President of Nagpur Lawn and Mangal Karyalay Owners Association having 100 members while talking to The Hitavada said, "We have received large number of bookings in the month of March and April. However, all the programmes have been rescinded due to panic of coronavirus.
We have to call the parties who had booked for the respective programmes and told them either they should postpone their dates or take their booking amount back." Sanjay Kale, Vice-President informed that the city has over 200 small and big marriage halls. "Each hall has bookings not only for marriages but also for functions like engagements, birthday parties and get togethers," he said. He added, "Only 5 per cent of the marriage halls provide end to end service like catering, lighting and decoration. In 95 per cent of the cases the party has to book from the market, services like catering and decorator.
Hence, in majority of the cases the work is further allotted to caterers and decorators which are not attached to the marriage halls." Vijay Talmale, Secretary said, "Each marriage hall and lawn has deployed permanent staff for maintenance who get regular payment on monthly basis. During marriage season, we earn handsome income and have to keep some funds reserve for the payment of our staff and maintenance when there are no programmes or marriages. But the coronavirus pandemic has dismantled all our equations as we have lost opportunity to earn money." Dilip Kamdar who runs two famous marriage halls in city said, "Our business provide employment to large number of unskilled workers. We normally have to wait for six months for marriage season.
With the coronavirus, we have to cancel the bookings of two marriages and also small gatherings. Our both the halls were booked on March 19, March 27, March 28 and March 29." He said, he has permanent staff of 50 while extra staff has to be hired according to the size of the function. Kanthiram Waghade who is into the catering and tent house business said, he had to take loan to refund the advances of the bookings as he had invested the amount to purchase groceries and other materials. "For a small player like me, the coronavirus has given double beating." Ram Shastrakar, who is providing catering services also echoed the same sentiments.