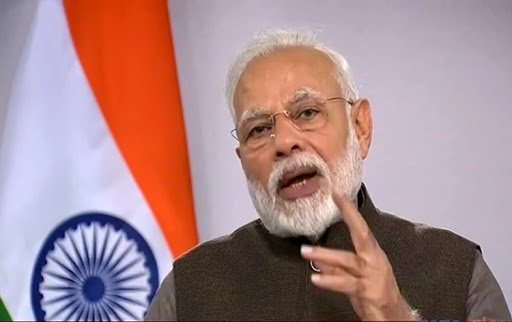 NEW DELHI,
PRIME Minister Narendra Modi on Monday said COVID-19 is a lifetime challenge, which is needed to be tackled through new and innovative solutions, while speaking to representatives of television news channels through a video-conference. "The tireless efforts of the reporters, camerapersons and technicians are a great service to the nation.
The media should counter pessimism and panic through positive communication. COVID-19 is a lifetime challenge and it needs to be tackled through new and innovative solutions," Modi told the mediapersons, according to a statement issued by the Prime Minister's Office (PMO). He also thanked the media for understanding the gravity of the pandemic threat and appreciated the role played by the news channels in spreading awareness.
"A long battle lies ahead of us, whereby awareness on social distancing has to be spread and information about latest developments and key decisions needs to be communicated swiftly and professionally by the channels through an easy-to-grasp language," the Prime Minister said. He also said news channels serve as a vital means of feedback and the Government is constantly acting on this feedback. Modi also suggested to the channels to provide dedicated boom mics to the reporters in the field and take precautions like maintaining a distance of at least one metre while conducting interviews. He asked the channels to telecast scientific reports, involve informed people in their discussions and counter the spread of misinformation.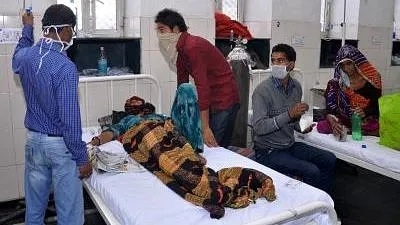 COVID-19 death toll rises to 9; cases jump to 468
NEW DELHI :
The death toll due to the novel coronavirus pandemic rose to nine on Monday after West Bengal and Himachal Pradesh reported a casualty each, while the number of confirmed cases soared to 468, the Union Health Ministry said. The number of active COVID-19 cases are 424 now and 35 people have been cured/discharged/migrated, while nine have died, taking total number of confirmed cases to 468, including 40 foreign nationals, according to the ministry data. According to the Indian Council of Medical Research, a total of "471 individuals have been confirmed positive among suspected cases and contacts of known positive cases". Seven deaths were earlier reported from Gujarat, Bihar and Maharahstra, Karnataka, Delhi, Maharashtra and Punjab.