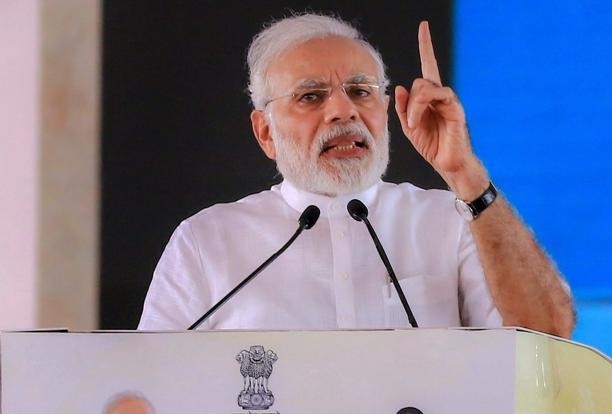 THE nation can only ill-afford the word of caution from Prime Minister Mr. Narendra Modi about the long-drawn battle against coronavirus. Even as he thanked people for their response to the 'Janata Curfew' and to the appeal for clapping at 5 p.m. to express gratitude to coronavirus warriors, Mr. Modi has also expressed a sense of urgency about continuing the efforts for a fairly long period so that the spread of the deadly virus is contained within reasonable limits, which he described as a long battle. The people must take his word of caution in total seriousness.
There should be no doubt that the larger Indian society had never seen any such moment in recent decades when people rushed to their balconies and terraces and front-doors and clapped and clanged in a great display of a rare enthusiasm. This sense of unity, experienced nationwide, brought tears to many and choked countless lakhs of throats in a surge of emotion. When the clapping was going on, many felt that it must go on forever -- so electric was the overall mood! But the very next day, that is Monday, the need was felt in all seriousness not to allow the positive enthusiasm to fade as people thronged the streets after staying indoors for almost a full day. It was expected that the people would come out to complete their chores. Yet, the need of the hour is to remind ourselves that unnecessary thronging of the streets or other places has to be avoided as our collective response to the call to contain the virus. There is a technical reason, too, to underline this expectation. In fact, the World Health Organisation (WHO) has feared a surge in the spread of coronavirus after lockdown is lifted.
In a veiled manner, it has advised nations against lockdown as an effective tool to combat the coronavirus, while issuing a word of caution against its resurge. When the global community is assailed by as deadly and unprecedented a virus as this one claiming more than 13,000 lives worldwide, the responses of the Governments and the communities are quite likely to be confused at least to some extent. In view of the fast pace of spread of the virus, many Governments resorted to lockdowns so as to ensure that less and less people get exposed to the possibility of getting infected. Thus, even if the lockdown tool may have its limitations, it appears to be a sensible one in view of the scourge staring in our face. In view of the conditions available on the ground, the best way to handle the challenge is to maintain high standards of individual and collective hygiene and keep exercising social distancing as effectively as possible. Of course, it has come to everybody's notice that people are going overboard while imposing restrictions whose logic they cannot explain.
It appears that quite many people are interpreting things in a senseless manner and trying to impose meaningless restrictions on themselves and their respective communities. Such an approach will only spoil things rather than mend those. In view of these ground realities, the best and most sensible way to confront the challenge is to follow wisely what Mr. Narendra Modi advised the people to do in his televised address to the nation. He stated very clearly there was no need to panic, but there was also no need to be lax. He expected the larger Indian society to follow standard norms of personal and social hygiene and to cooperate with the Government agencies so that anything that may seem amiss may get reported and recorded in the system and eventually tackled without delay. We must never forget that we are in an unprecedented situation that requires unprecedented caution as part of our response. Hence the need to follow the Prime Minister's advise to the hilt.