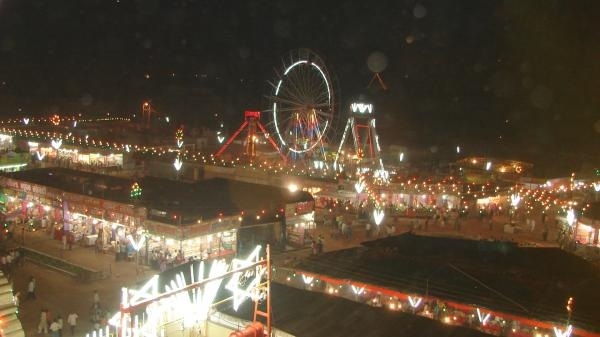 MEERUT :
THE historic Nauchandi Mela in Meerut, which withstood the First War of Independence in 1857 and the Partition, has been cancelled in view of the spread of novel coronavirus. This will be the first time in the 1000-year history of the fair that it will not be held. The fair was held even during the 1857 great rising and post-Independence riots.
Mufti Mohammad Ashraf, the 63-year-old trustee of Hazrat Bale Mian dargah and 23rd generation descendant of Hazrat Bale Mian's brother, said: "Even major events like 1857 mutiny and communal riots at the time of partition in 1947 could not stop this month-long fair that starts a fortnight after Holi every year. But this year, the circumstances have led to its cancellation."
Hazrat Bale Mian was a Sufi saint who was killed at a young age of 19 years. A shrine, Bale Miya Dargah, was built in his memory. The saint was killed on new moon night and after that, a congregation began on his death anniversary at the shrine which is adjacent to Meerut's Nauchandi Ground. Later, it transformed into an annual fair and came to be known as Nauchandi Mela. The importance of the fair could be gauged by the fact that the Government has named a train after it -- the Nauchandi Express. Meerut District Magistrate Anil Dhingra categorically stated that it would not be possible to hold the fair at this time.