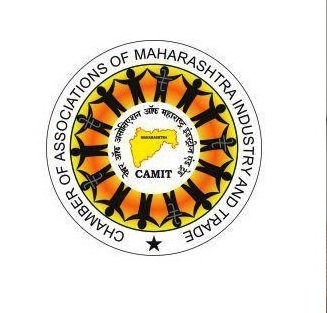 Business Bureau :
Chamber of Associations of Maharashtra Industry & Trade (CAMIT) acknowledging the efforts of Union and State Government in containing the spread of Covid-19 virus in India raised the demand of business community. In a letters addressed to Prime Minister Narendra Modi; Union Finance Minister and others, President CAMIT Dipen Agrawal highlighted that trade and industry were already in distress.
"Now, the world is going to confront with economy collapse due to COVID-19 pandemic. In these hard times Indian business enterprises, particularly small and medium enterprises will be hard hit in short to mid-term," he pointed out.
The demands raised by Agrawal include:- 1) All EMIs including those of term-loans should be extended by 90 days without penal interest or late payment charges and borrower should be saved from adverse rating by CIBIL. 2) Banks and financial institutions should relax the conditions related to maintenance of margin against working capital limits obtained to run the businesses for at least 90 days. 3) Extension of payment of Letter of Credit (LC's) by at-least 90 days. 4) All time bound commitments under FEMA, which fall due between March 15, 2020 to April 30 should be extended by 90 days. 5) Payment of GST for the month of February 2020 to April 2020 should be extended by 90 days and GSTIN should allow submission of returns without insisting on payment of GST. 6) All regulatory compliances under substantive laws such as Income-Tax, Goods and Services Tax, PF, ESIC, Registrar of Companies (RoC) etc. and filling of returns should be extended for 90 days.