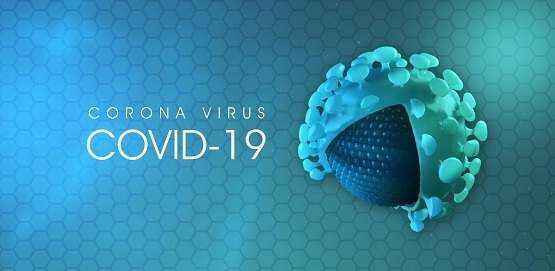 By Vikas Vaidya :
Private hospitals have been asked to be ready with some beds
People want corona treatment to begin at private hospital
s
With COVID-19 entering in the second stage, administration has taking all measures of preparedness. Nobody wants to leave any stone unturned. Commissionerate is seen convening meeting related to corona only. As a major step regarding the treatment of corona, administration has decided to take help of private healthcare, which was much expected. Most of the people while talking to 'The Hitavada' expressed their wish that help of private hospitals should be taken as many people prefer to get treated in private set-up.
On Wednesday a meeting of Vidarbha Hospitals Association (VHA), office-bearers of Indian Medical Association (IMA) and Indian Society of Critical Care Medicine, Deans of Government Medical College and Hospital (GMCH), Indira Gandhi Government Medical College and Hospital (IGGMCH) was convened. Additional Commissioner Abhijit Bangar who is given the responsibility of nodal officer of health services for corona outbreak chaired the meeting. Divisional Commissioner Dr Sanjeev Kumar guided all while, Deputy Director Health Services Dr Sanjay Jaiswal was also present. Though Nagpur has only four positive corona cases, district administration still wants to tighten the management.
It is with this reason the meeting of VHA, IMA, ISCCM was convened. At present GMCH has kept 35 beds ready with all arrangement and IGGMCH too with equal bed strength. The virology laboratory is in IGGMCH which is catering to the needs of Madhya Pradesh, Chhattisgarh and all districts of Vidarbha. In meeting several suggestions are given and district administration too expected private hospitals to contribute in the efforts of curbing the menace. Private healthcare share in country's health system is almost 80 percent with well-equipped hospitals. When it was brought to the notice of administration that the state of the art machinery and infrastructure of the private hospitals can make a difference, it got convinced. IMA will be extending help as far as imparting training to the staff involved in corona treatment. In case any critical situation arise, members of ISCCM will come forward and take charge of the situation.
First COVID-19 positive patient to be discharged today On March 11, Nagpur reported its first COVID-19 positive case. The person was kept at Indira Gandhi Government Medical College and Hospital (IGGMCH) where he was kept under observation. Later on his throat swab samples were examined and he tested negative on consecutive two times. As per new guidelines, his lung function test and kidney function tests were conducted, the chest evaluation was done and he found to be in fine shape. Now he would likely to be discharged on Thursday which is a good news for every Nagpurian. According to Dr P P Joshi, internationally acclaimed doctor who is working as Professor at All India Institute of Medical Sciences (AIIMS), the positive after testing negative consecutive twice becomes immune to corona. Corona has not history of recurrence. The three other cases who tested positive as they were in close contact with the first positive are under treatment in GMCH also tested negative in first examination. They too are improving and would be discharged soon. There are nine cases tested negative on Wednesday and reports of 34 samples are awaited.