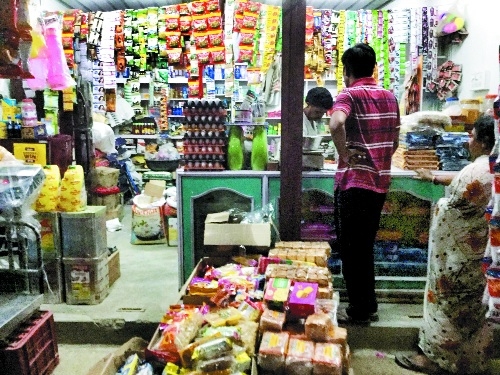 Business Bureau :
"PEOPLE from all sections of the society are supporting the 21 days lockdown declared by Prime Minister Narendra Modi commencing from March 25. Its tough time for all. Grocery, foodgrains, vegetables medicine shops are opened. However, there are chances that situation may go out of control," said Dyaneshwar Rakshak, General Secretary of Nagpur Chillar Kirana Vyapari Sangh. Rakshak highlighted several reasons to prove his point. He said, the Wholesale Kirana Market is closed. Retailers will provide items to consumers till the stock last.
What will happen if the stock gets exhausted. Rakshak said, "Small traders who are in direct contact with consumers will face the ire of consumers if their demand is not fulfilled. In such situation, consumers feel that small traders are hoarding stock. Any small trader who is discovered holding stock have to face action from the authorities. Such things have happened in past too also," he said. Rakshak said, workers of grocery shops are facing difficulty in getting curfew passes. "We cannot run the shop, if workers are not there. Public transportation should be permitted to some extent for workers convenience who are not having their own vehicles," he demanded.
Even, State Government can make arrangement of daily needs items through its public distribution system shops (ration shops) which will be beneficial for all. This will decongest the rush at the daily needs shops owned by private parties, he suggested. Daily bread earners are confronted with a very bad phase in their lives due to 21 days lockdown. Those who are earning daily, if they don't have penny how they can purchase grocery from shops, Rakshak wondered. State Government should come forward and make some arrangement for these people. "Nitin Raut, Nagpur District Guardian Minister should take cognisance of the situation and take immediate steps," he demanded.