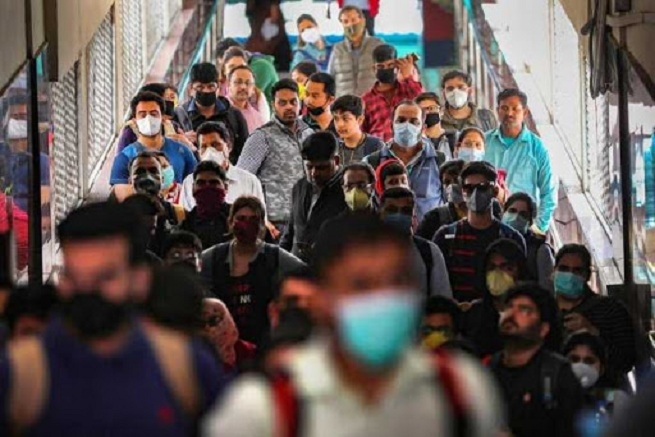 NEW DELHI :
INDIA could face between 1,00,000 to 13 lakh confirmed cases of the novel coronavirus by mid-May if the current trend in the growing number of COVID-19 cases continues, according to a report by an international team of scientists.
The report, compiled by COV-IND-19 Study Group, an interdisciplinary team of researchers, said while India seems to have done well in controlling the number of confirmed cases compared to other countries like the US and Italy in the early phase of the pandemic, the country is critically missing a key component in this assessment -- the number of truly affected cases.
This factor depends on the extent of testing, the accuracy of the test results, and the frequency and scale of testing of people who may have been exposed but do not show symptoms, the researchers, including Debashree Ray from Johns Hopkins University in the US, said.
"So far, the number of people tested in India has been relatively small. In the absence of widespread testing, it is impossible to quantify the magnitude of 'community transmission', in other words, estimate how many are infected outside hospitals and health care facilities," the scientists wrote in the report. "Thus our current estimates are at best underestimates for India based on early phase data," they said. According to the report, it is essential for India to adopt "draconian measures" to act before the growth of COVID-19 infections starts to accelerate in the country.