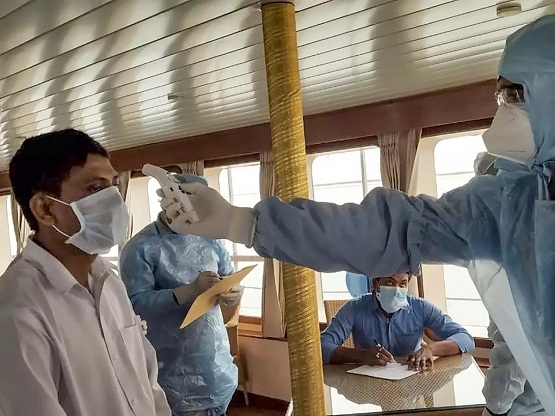 NEW DELHI :
THE death toll due to COVID-19 rose to 17 in the country on Friday and the number of coronavirus cases climbed to 724, according to the Health Ministry. In its updated figures at 9.15 am, the Ministry stated that four deaths were reported from Maharashtra while Gujarat had registered three deaths. Karnataka has reported two deaths so far, while Madhya Pradesh, Tamil Nadu, Bihar, Punjab, Delhi, West Bengal, Jammu and Kashmir and Himachal Pradesh have reported one death each. According to the data, the number of active COVID-19 cases in the country stood at 640, while 66 people were either cured or discharged and one had migrated.
The total number of 724 cases included 47 foreign nationals, the Ministry said. Cabinet Secy asks States to strengthen surveillance immediately:CABINET Secretary Rajiv Gauba has asked States to strengthen surveillance of international air travellers immediately who entered India between January 18 to March 23 as there appeared to be a "gap" between those being monitored for COVID-19 and 15 lakh arrivals during the period. In a letter to Chief Secretaries of all States and Union Territories, Gauba said the gap in monitoring of international passengers "may seriously jeopardise the efforts to contain the spread of COVID-19", given that many amongst the persons who have tested positive so far in India have history of international travel. "As you are aware, we initiated screening of international incoming passengers at the airports with effect from January 18, 2020.
I have been informed that up to March 23, 2020, cumulatively, Bureau Of Immigration has shared details of more than 15 lakh incoming international passengers with the States/UTs for monitoring for COVID-19. "However, there appears to be a gap between the number of international passengers who need to be monitored by the States/UTs and the actual number of passengers being monitored," Gauba said in his letter.