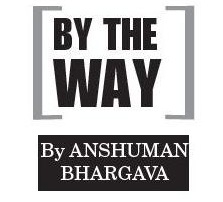 By ANSHUMAN BHARGAVA ;
"The effort and thrust must be at developing our technology on par with global standards. Here is where the funding should go – in research and development. We cannot keep depending on other countries for our needs for long."
"This not only requires huge money but also forces many compromises at various points that indirectly affects our sovereignty and safety capabilities."
THE Armed Forces need more funds to procure state-of-the-art weapons, but the Budget for 2020-21 has provided 35 per cent less than the projected demand, said a standing committee report on Demands for Grants for capital outlay for defence services, which was tabled in Rajya Sabha recently. The panel said there was a "considerable shortage" of funds and that such a situation was a dampener in modern-day warfare. The parliamentary panel said a shortage in capital outlay will affect the acquisition of the latest weaponry, aircraft, ships, tanks and capital-intensive projects such as land, building and other infrastructure.
"The committee feels and desires that to develop and acquire the most modern state-of-the-art fighting platforms, which can match northern and western neighbours, the requisite allocation is very essential," the report said. This is happening when Pakistan and China are ramping up their military prowess. Observing that since 2015-16, none of the services got the matching allocation as per the projection, the parliamentary panel said in modern war, possession of capital-intensive weapons is "prerequisite for not only tilting the result in our favour but also having credible deterrence capabilities." The total capital allocation for the next fiscal as reflected in the Budget presented by Finance Minister Nirmala Sitharaman on February 1 stands at 1,13, 734 crores.
However, the projection by the Armed Forces was Rs 1,75,702.06 crores, which amounts to a shortage of Rs 61,968.06 crore. This is a silent crisis that is looming large in the defence sector and can explode in our face should a major offensive take place in the near future. It is a well-known fact now that our Army, Navy and Air Force lag in various departments as far as resources are concerned. Upgrading of our capabilities has been slow and irregular, which already puts us at a disadvantage vis-à-vis other countries. At a time when countries like China, Israel, and the USA are bolstering their capacities at a break-neck speed, ours is a tardy process that sees decades pass by before one major acquisition is made. Our one major drawback is that most of our advanced technology and equipment are imported from other countries, while most major countries have come up with the capability of developing their technology and arms. This makes the acquisition process a tenuous and complicated venture that consumes time and money not always expendable.
This impediment pushes us back. The effort and thrust must be at developing our technology on par with global standards. Here is where the funding should go – in research and development. We cannot keep depending on other countries for our needs for long. This not only requires huge money but also forces many compromises at various points that indirectly affects our sovereignty and safety capabilities. We are woefully short of advanced fighter jets, tanks, submarines, radars, ships, and guns and we need the money to get them fast. Our research bodies have long suffered stagnation due to policy hurdles and lack of adequate finances, and their output has not been anything so great that could change our defence scenario. Hence, we continue to spend a huge amount of money just for acquiring technology and equipment which ideally we should have been producing indigenously.
But in any case, curtailing funding is a major setback because even if we require to import things, we have to do that and for that, the Army needs money in plenty. Stopping adequate funding is detrimental to the safety of the country, especially at a time when other countries are doing their best to mount an offensive at the earliest provocation. India is surrounded by enemy nations keeping track of our every strength and weakness and any laxity can make us vulnerable. The powder keg countries are sitting upon needs the smallest splinter to snowball into a major battle anytime and readiness is all to handle such a situation. If we are found wanting at the time of an emergency, we are bound to perish. No one is going to spare us in mercy, for war is headless, brutal and destructive. The irony is, we are not just short of equipment but also in infrastructure, which too is a result of policy paralysis of years.
Today, the strength of a country is calculated largely by the military prowess it has. Sound military paraphernalia ensures international heft and diplomatic power that bolsters the economy too. There are various ways money can be generated or properly utilised and there is no excuse to curtail funding for the very basic needs of the country. Military morale is diminished by such moves. We need quality and efficiency more than quantity and flab. The Army can and should be toned down in numbers of men to save money and accommodate better weaponry and equipment.
The priority and thrust areas must be sorted out well so that the money is allocated for the right reasons in the right places. There are plenty of occasions and areas where the money is unnecessarily wasted while many important aspects cry for attention. If we are short of money, we need a reformation in the system and learn to use what we have to the best of our possibilities. Sudden curtailment is not the solution but the funding should be rationalised and channeled to the right areas of need. We need smarter administration of the defence sector locating ways to save and generate money. The Government can prioritise areas that need greater resources and downgrade areas of lesser importance so that urgent calls of the time like Army spruce-up don't have to wait for the money. Most countries today spend a major portion of their GDP in maintaining and upgrading the Army and it is truer for a country like India which has to depend largely on imports, which entails a greater cost.
We have to lessen our dependence on foreign nations and save money but that has to come in a staggered way. By the way, the process is to first enhance our indigenous capabilities, by allocating funds and improving research facilities, which will naturally lower our import needs and boost finances. The Government must rethink its strategy and take steps not to weaken the very bearings which give strength to the nation and lay the path for its safe future.