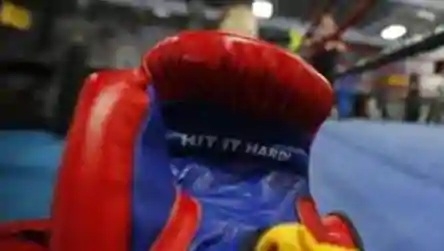 SPORTS PERSONS across the globe are facing a similar and peculiar quandary of sitting idle as the world has gone into a lockdown mode to break the chain of coronavirus spread. Such extraordinary times were never imagined by the world. The sporting arenas falling silent simultaneously across the globe is a rare phenomenon that should not repeat again. This is a fervent prayer, not only by the sporting world but also shared by entire human race. A dreary feeling has enveloped the world with live action coming to a grinding halt. Players are coping up with the situation in their own ways -- opting for home workouts to sharing fun videos on social media. It is an inevitability that has to be faced with a smile, however hurting it may be. Even as the wait continues for the lockdown period to get over, there is a dark feeling at the back of the mind that the situation would be stretched into another few weeks.
This wait will be the real test of character of humans, all sportspersons included. While the athletes have opted shortened versions of their fitness regimes at home, many sportspersons across the world are facing a strange problem of limited space to practice. Former physiotherapist with the Indian cricket team, John Gloster, has sounded a warning for Indian players who could be at a physical disadvantage due to lack of enough training space. Gloster has compared the situation of Indian players with those in the United Kingdom. The UK athletes have their own gymnasiums and lots of space for training which puts the Indians at a disadvantage when action begins again on the field once the covid-19 pandemic is brought under control.
All will start from the same place in terms of match fitness but the amount of training during the hiatus will definitely make a difference. This is a unique situation for the Indian cricketers who usually finish the summer with heavy workload after a packed international schedule followed by the Indian Premier League. This time the challenge for physios will be dealing with under-load players thrust into action immediately after the lockdown is lifted. Such situations were never fancied by the sporting world but it has to ponder over a solution now. Staying indoors may have its own advantages as regards to a welcome break and hitting the refresh button. But this break is not by choice but out of compulsion. It has the potential to cast a big effect on an athlete's psyche. The Olympic-bound players are already in a dilemma of a rejigging their routine for another year. While those who were underprepared have got a wonderful chance to fine-tune their wares, the real test is for the in-shape but out-of-action athletes.