COVID-19 and Brain: Patient may present with Neuro Manifestations – Dr Avindra Nath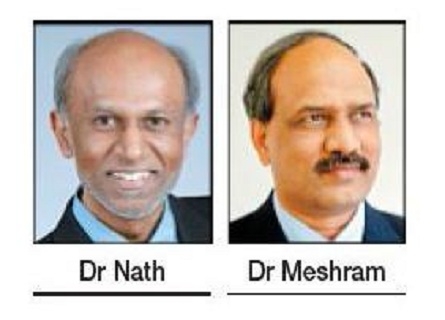 Principal Correspondent :
While Covid-19 presents mainly with respiratory problems, some patients may present with neurological manifestations, said Dr Avindra Nath, Chief, Section of infections of nervous system, National Institute of Health, USA during his web based talk to Indian Neurologists. Some of the epidemics in the history, which hit the world badly were Small Pox, Plague, Influenza, swine flu, etc. 1918 Flu Pandemic was the deadliest in human history, during which 25% of world's population was affected and 50 million people lost their lives. Since then, COVID-19 is the worst pandemic which has taken the world by storm.
Dr Nath mentioned that, coronavirus has central nervous system manifestations like dizziness, headache, impaired consciousness, cerebrovascular episode, imbalance while walking ,epilepsy, meningitis, encephalitis and encephalopathy. Some psychiatric manifestations like delirium, hallucinations, mood disorders, hypomania, anxiety and depression are observed. Peripheral nervous system manifestations include Anosmia(loss of Smell), Neuralgia, impairment of taste, muscle injury. Anosmia may last longer. Some neurological manifestations may appear even before pneumonia and therefore it is important to be aware about this fact.
The virus has been detected from cerebrospinal fluid around brain in patients having neurological manifestations. In animal experiments it is demonstrated that virus can enter the brain and lungs from nose. Some patients having neurological diseases like multiple sclerosis, myasthenia gravis, dermatomyositis and are on immunotherapy are at higher risk of developing corona infection. Some patients can have post viral acute disseminated encephalomyelitis. Time will tell, if patients develop some long term neurological complications secondary to corona. After 1916 epidemic of sleeping sickness, many patients with Parkinson's disease were reported. Dr Avindra Nath emphasised, about 3,000 clinical trials are going on in the world for prevention and treatment of coronavirus.
As of now, the treatment is mainly supportive. Most of the patients are asymptomatic and recover on their own. Vaccine testing is going on, but it will take long time for the use in community. There are some positive reports of using plasma of patients who have recovered from COVID-19, for treatment of serious patients of coronavirus. Therefore, it is important to do antibody testing, keep a track of people having high antibody levels in their blood and use their plasma for treatment of other seriously ill patients, expressed Dr Chandrasekhar Meshram, President of Tropical Neurology group of World Federation of Neurology (WFN). He also mentioned that a task force of WFN has been formed to study the neurological manifestations of COVID-19. As there is no specific treatment , people should make every attempt to prevent the infection by taking necessary precautions, strictly following Government guidelines and staying at home.