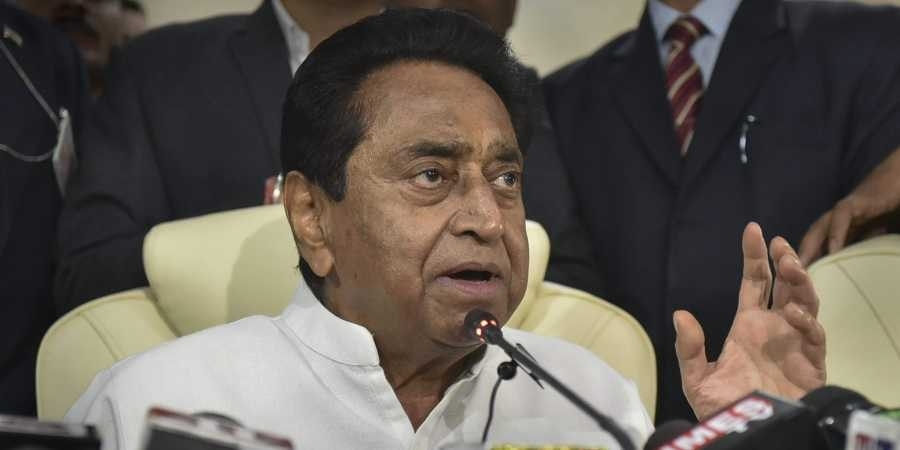 Staff Reporter :
BHOPAL,
BJP rejects charges, says its an internal matter of Congress
EVEN as speculations are rife that Congress Government in Madhya Pradesh headed by Kamal Nath will survive or not, the Congress has asserted that its Government is safe and all of its MLAs are united. Meanwhile, BJP has strongly denied the charges levelled by Congress that it wants to destablise the State Government. As the political atmosphere of State got charged after the news that some Congress MLAs were reportedly lodging in Delhi-based hotel and BJP is behind the happenings, senior Congress leaders remained awake whole night of Tuesday to ensure that nothing untoward should happen to Congress Government in Madhya Pradesh.
It is learnt that senior Congress leader Digvijay Singh, accompanied by Ministers Jaivardhan Singh, Jitu Patwari, reportedly reached a hotel in Delhi to ensure that MLAs who are allegedly in touch with BJP shall return to Congress fold. Amidst the allegations of Congress of horse trading, ex-CM Shivraj Singh Chouhan claimed that BJP has nothing to do with the happenings in Congress Government.
On being asked that he too had gone to Delhi when some Congress MLAs were already there, he told that he is the National Vice President of BJP and he often visits national capital in connection with party affairs. Meanwhile, State BJP President V D Sharma also told that Congress is busy in its own internal matter and BJP does not believe any policy of horse trading. Notably, it was Digvijay Singh, who on Monday, spread the sensation that BJP is working to bring down Congress Government in Madhya Pradesh by allegedly offering crores of rupees to Congress and some other MLAs.