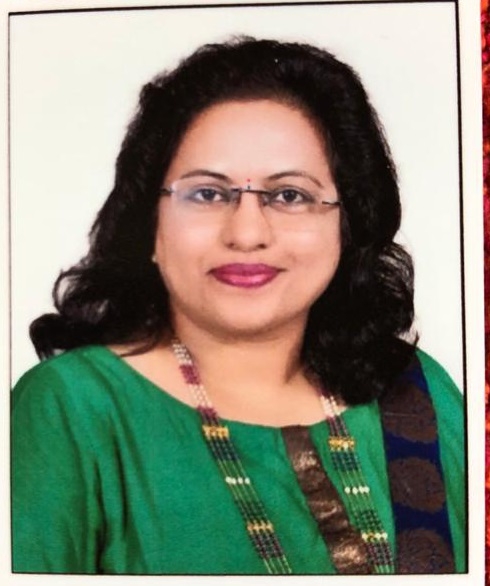 Manisha Yamsanwar, Director, Yamsanwar Sanskrit Classes
Overcome Obstacles with sincerity & responsibility IT IS true that women face many difficulties in life and so they should not get depressed with such things but find a way to overcome such obstacles by hardwork and sincerity for success. This is the special message that Manisha Yamsanwar, Director of Yamsanwar Sanskrit Classes wants to give every women on the occasion of 'International Women's Day'.
No matter what background a women comes from she should always accept the bitter truth that success does not come easily. Women must focus on overcoming their problems with sheer determination, discipline, sincerity, responsibility and consistency. There is always light at the end of the tunnel if you really want to achieve your goal in life. Every difficulty should be converted into an opportunity, she said. Mahisha completed her education and became a Ayurvedic doctor. Due to circumstances she was not able to practice as a doctor. So she took to teaching. She had to struggle very hard in life and now over a period of time her classes are flourishing. Yamsanwar Sanskrit Classes offers admissions to Sanskrit language to classes 8, 9 and 10. It is offering crash course with free test series. Also, there is discount for single parent student. For details, interested may contact Yamsanwar Sanskrit Classes at P. No 33, Khare Town, Dharampeth (Mob: 9823213814).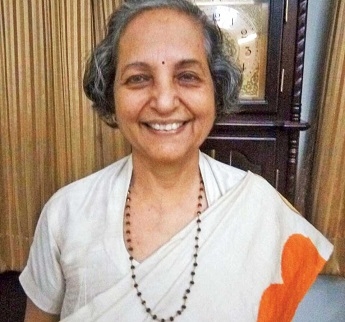 Nisha Saraf Director,
CDS School, Nagpur
Aspiring to make constant learners When one talks about quality and affordable education, Chanda Devi Saraf School (CDS), is a name that finds an invariable mention. Over the years, CDS has only become stronger and has emerged as a premier educational institute in Nagpur. With three branches, one in Ramdaspeth, another near Hingna Road and Ring Road, CDS has been proving quality education under the guidance of its Managing Director, Nisha Saraf for over 30 years now. Talking about starting CDS, Nisha Saraf says that starting CDS was a long cherished dream come today. "I always has had a dream to work in the education sector. In fact teaching and learning is my passion. So when the opportunity presented itself to start CDS, I grabbed it with both hands. It was my chance to make a difference," says the seasoned educator, who is a name to reckon with in the education circle. Talking about major changes in eduction, Nisha Saraf says, the challenge before teachers have only grown with time. Technology, in fact has emerged as the biggest one, as it has bought about a change in student as well. Technology, Nisha Saraf says, has to be used as a tool by the modern generation and it is her aim to make students, constant learners who are eager to learn. The CDS School, Ramdaspeth, Nagpur. M: 9890300899.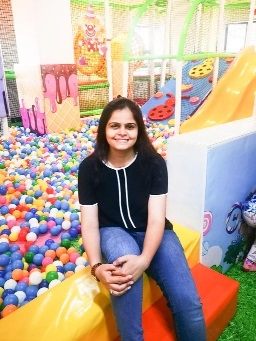 Matisha Parekh, Director, Topsy Turvy
Topsy Turvey, The Game Changer In a classic case of being the change, she was desirous of seeing, Matisha Parekh, came up with the concept of indoor play area as the harsh weather of Nagpur didn't always allow children to play outside. The popular kids play zone, Topsy Turvy in a span of two years has emerged the go-to spot for kids of the city to enjoy quality play. Matisha Parekh, a BE and MTech in Industrial Engineering degree holder and mother of two wanted a place for her daughters to play in any weather and hence came up Topsy Turvy. Situated on West High Court near Shankar Nagar, Topsy Turvy is Nagpur's first soft play area and an arcade gaming area. Topsy Turvy is a centrally Air conditioned and also has a cafe. It is an ideal venue to host birthdays, kitty parties, picnics and play dates. Topsy Turvy is an area which may look like a child's play zone on the surface but kids can learn vital skills there, that will help them throughout life. Also, as an added bonus parents can sit down and relax for an hour's time and watch their child play. They can enjoy a much-needed me time over a cup of coffee too. Adding another feather to its cap, Topsy Turvy is all set to launch a new service 'Topsy Turvy Outdoors'. In this a complete movable play area can be designed for the kids at any place. On International Women's Day, Matisha says, "When you desire something deeply the whole world conspires to fulfill it for you. Contact: Everise, 15 WHC Road, Near Diet Studio, Shankar Nagar, Nagpur. M: 7887847000.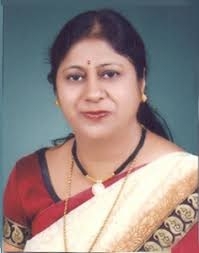 Nilima Bawane Director, Dharampeth Mahila Bank
Dream big to become successful On the occasion of International Women's Day, Nilima Bawane, Chairperson of Dharampeth Mahila Multi State Co operative Society said that today there are various opportunities open for women to become self employed and start their own business. It is most important that women should stand on their own feet and not depend on others. With education and technology things have changed and women should take advantage of the opportunities available. They should do things which can give a lift to their careers. Financial independence of women can help the family overcome various obstacles in life. At the same time they can contribute in building a strong society and nation. Every women should have a dream and ambition to do something big and meaningful in life. They should give wings to their dreams and pursue those objectives in life with enthusiasm and zeel. Women are born multi-taskers and can manage many things at one time with ease. These traits help them to operate a business and also look after the affairs at home. Nilima's wants to see every women start their own business or work in their preferred choice of profession. Even while managing business or pursuing a busy professional life they should not neglect their health. Women should take care of their of bodies as health is wealth, Nilima added.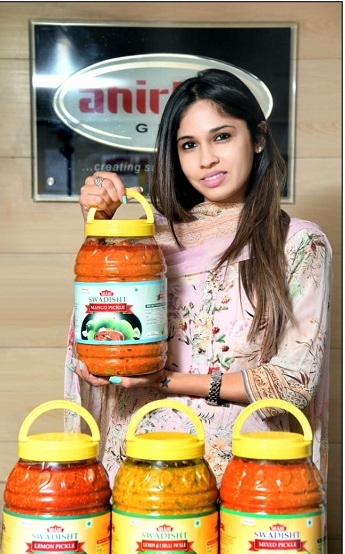 Jivika Ahirkar Rai
Director, Ahirkar Group of Companies
Saluting the working women of society Jivika Ahirkar Rai has a firm belief in the immense potential of women. She looks after manufacturing unit of instant mixes under Ahirkar Group's brand 'Shahi'. The name has become a well-known and reputed brand for tea and spices, and in education and hospitality sectors etc. Starting her journey with Ahirkar Group 10 years ago, Jivika launched first product -- 'Amritspray' dairy whitener/milk powder. She followed it up with 'Shahi Gulab Jamun Mix', 'Idli Mix', and 'Dhokla Mix'. These products are available in various packages for retail market and in bulk packages for catering purposes. Last year, she launched 'Shahi Pickle'. The group offers mango, lemon chilli, mix pickle, chilli pickles etc. These products are available in various sizes for catering market. 'Shahi Swadisht' pickles are available in bulk packages only. The group is into manufacturing pickles as an ancillary unit for various other big brands. Her future plans include various products to cater to the busy lifestyle. The manufacturing unit located in Hingna MIDC has only woman employees. The unit has employed over 50 women. Jivika salutes all working women who manage family and household chores and also step out and put their best foot forward on work front. "No work is small or big. It is just the will to work. Every woman should put her best foot forward," she said with a smile.