Before going lehenga shopping...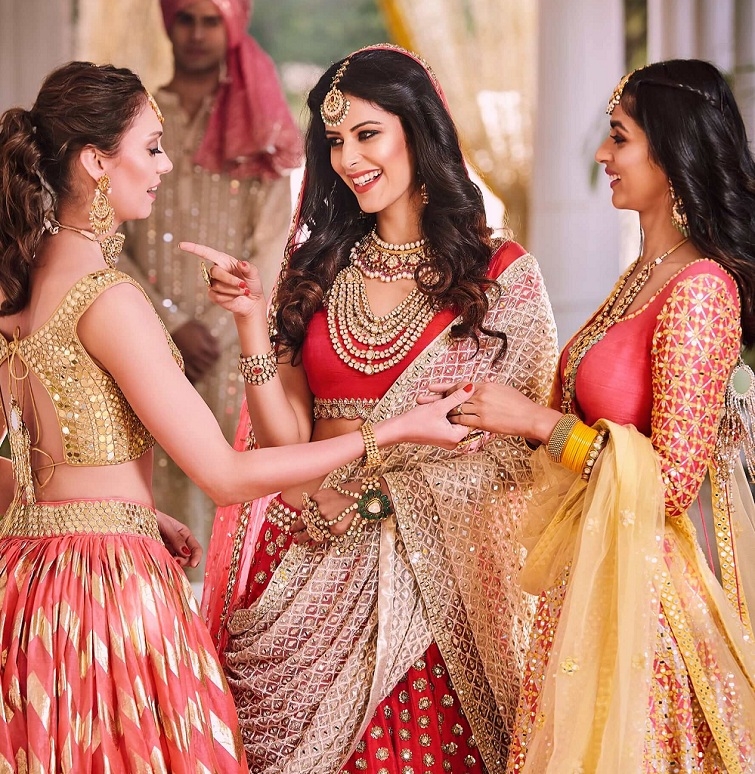 By By Siddhi Jain :
Shopping for a bridal lehenga is one of the main things which every bride-to-be feels exhilarated as well as frantic about. Placing a considerate amount of time and thought in choosing the bridal lehenga can pay off on the wedding day. From destination to decoration and from weather to wearability, there are several things to be considered while purchasing bridal wear. Puneet Jain and Yatin Jain, Directors, ODHNI share some tips to keep in mind while buying the wedding lehenga.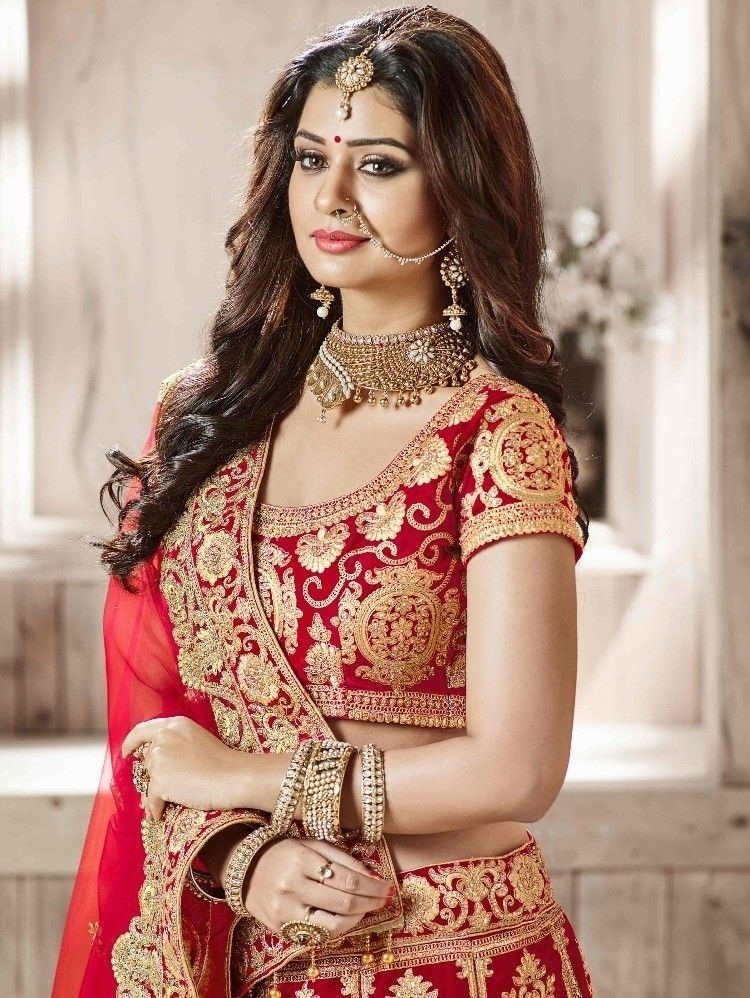 A felicitous bridal wear It is good to know about the latest trend; however, following it blindly is what a bride should avoid. In fact, the art of buying the bridal lehenga lies in not slipping on the trendiest lehenga, but to look stunning and comfortable. Nowadays, designers come up with a new style every day.
From fish-cut to A-line, from ruffles to fringes, there are various exquisite lehengas a bride can choose from. Moreover, even the most basic lehenga will be perfect as long as the bride pulls it off with ease and grace. Another important step in choosing a bridal lehenga is that it should fit one's body properly. If it doesn't fit right, it won't look flattering at all. Ensure that the length of the skirt goes with the bride's height. Going for a silhouette, that is comfortable as well it suits one's body shape, adds on the much-needed confidence.
Heavy lehenga or light lehenga?
It is essential for a bride to consider the climatic conditions before buying her wedding lehenga, as the wedding date directly impacts the bridal lehenga in terms of fabrics, colours and silhouettes. If getting hitched in summers, then it is recommended to opt for light-weight fabrics (like chiffon, crepe, georgette), lighter hues, and minimal embellishments. On the other hand, she can go for heavy fabric, hefty adornment and full-sleeved lehenga if the wedding is during winters. A bride cannot wear a velvet lehenga during a summer wedding, nor can she wear a chiffon saree for a winter ceremony.
Therefore, while purchasing wedding ensemble, keep these external factors in mind to be at ease on the wedding day.
Know your colour Although red remains the first pick of many brides, there are various beautiful options one can pick. Indeed, every colour has its own appeal, while a monochrome lehenga is a royal choice radiating a wealthy and noble feeling, a multi-colour lehenga is more spirited.
Correct embellishments Chikankari, gota patti, sequin, zari, dabka, thread work; the list is endless when it comes to embroideries and embellishments. Look for the kind of work which fits one's idea of ideal trousseau. Embellishment is used to enhance the beauty and richness of an outfit, yet embroidery, such as thread work, can make the bride look fuller. Additionally, if the jewellery has already been purchased, try to sync the lehenga with that accordingly.
Give a personal touch in bridal wear Indeed, a wedding outfit primarily defines a bridal look, and therefore, has to resonate with one's own style that screams 'YOU' in every sense. Today, customising the bridal wear has become a desirable option among women. And so, adding the couple's names together, a hashtag with initials of couple names, or even the wedding date etched on the latkans, on blouse back or sleeves, on the dupatta's hem, or even on the lehenga skirt, makes the bridal attire striking and memorable.