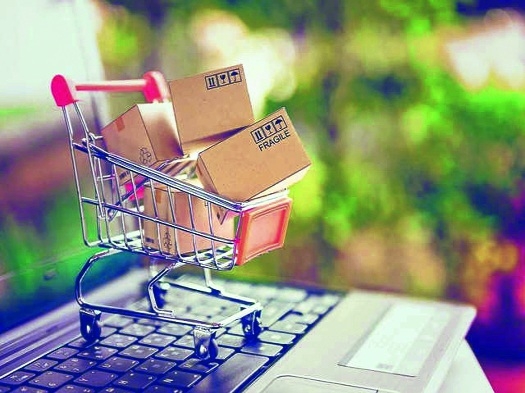 Business Bureau ;
ON BEHALF of the seven crore traders of India, Confederation of All India Traders (CAIT) on Sunday lauded the Prime Minister Narendra Modi and Home Minister Amit Shah for the most pragmatic decision of prohibiting e-commerce companies to deliver non-essentials amid lockdown period. CAIT has written a letter thanking the Prime Minister and the Home Minister for valuing the sentiments of Indian traders and protecting their business interests. Notably, since the day of notification, CAIT was up in arms against the notification and even sought the intervention of Prime Minister Modi and Home Minister Amit Shah besides calling upon Defence Minister Rajnath Singh and Commerce Minister Piyush Goyal.
The withdrawal of notification indicates that small traders are on priority of Prime Minister Modi and any decision if taken against the traders will not last long and it is the factor which engaged the trading community to run supply chain of essential commodities across the country successfully even after facing many roadblocks and hurdles, said CAIT. CAIT National President B C Bhartia and Secretary General Praveen Khandelwal while commenting upon the development said that this decision of the Government has gone down very well with the entire trading community of India. It has reinforced the belief of Indian traders that Prime Minister Narendra Modi and the current Government is concerned for the millions of small traders of India and will always ensure their rights above any multinational force.
"Prime Minister Modi is a true friends of the Indian traders and have always stood for our cause whenever it has mattered most," CAIT said. Both Bhartia and Khandelwal expressed deep disappointment and resentment against the Governments of Maharashtra, Odisha and Rajasthan for being the first to notify in favour of multinational e-commerce companies. Infact the Odisha Government allowed e-commerce activities on April 14 even before the Central Govt issued proper guidelines.
This clearly shows that these State Governments are against Indian traders and prefer to destroy the businesses of Indian traders at the hands of foreign e-commerce players. Multinational e-commerce players have been trying to disrupt the businesses of small Indian traders by adopting unfair business practices such as deep discounting and predatory pricing by controlling inventory. Even in the lockdown period they would have adopted their vitiated business model and promoted all kinds of malpractices to damage the foundation of Indian retail. CAIT has always fought tooth and nail against these companies and has continuously urged the Government to ensure that e-commerce is done in a fair and ethical environment. Pratap Motwani, Secretary of The Wholesale Grain and Seeds Merchants Association also welcomed the Government's decision.