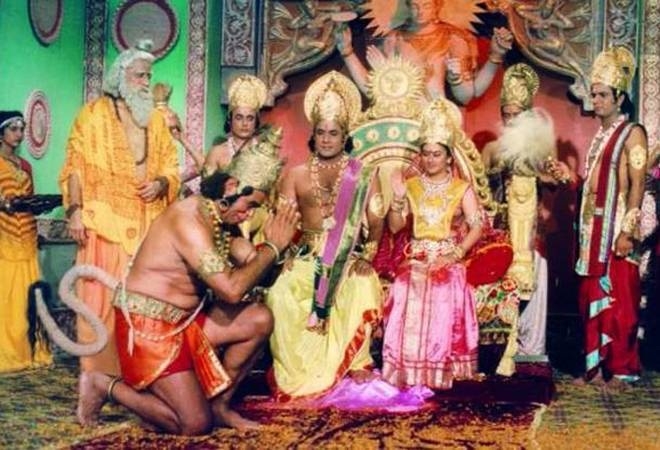 By Maithili Bisne :
From a humble beginning on September 15, 1959 to a golden run for next few decades and then the sharp descent at the hands of privately-owned cable channels, Doordarshan has come a long way in last 60 years. But after laying low for so long, DD finally got a shot in the arm with Ramayan and Mahabharat, especially the former. With viewership touching around 42.6 million as per BARC, India, Ramanand Sagar's Ramayan is the Sanjeevani Buti Doordarshan much needed. Though hailed largely for its content that adheres to sanskaars of the land, the Public Service Broadcaster DD was sailing in rough seas since long. The saas-bahu sagas, the exclusive music channels, the reality shows et al sneaked into the prime time space and soon DD's number was forgotten on the remote. But this happened in the late 90s. The 80s belonged to DD. Only a few families owned television sets then and they were treated like little magical boxes. The globular symbol of DD taking form with a background score that still rings in ones ears, it was the harbinger of the next few hours of entertainment.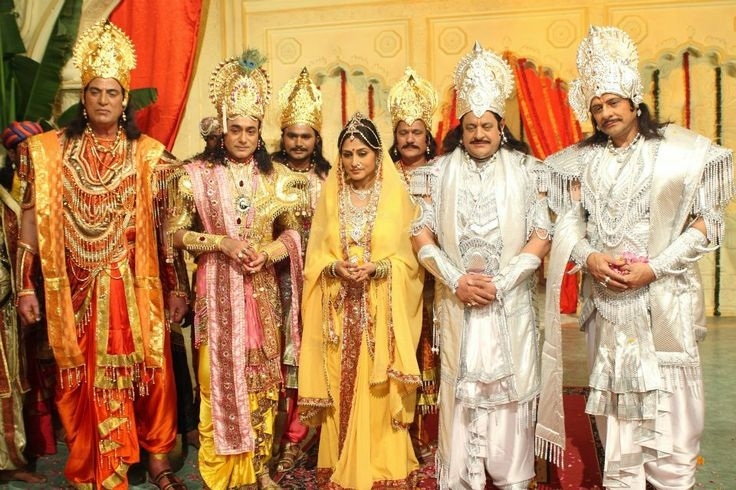 Even Aamchi maati aamchi mansa was watched ardently. When Rini Khanna, Sarla Maheshwari or Salma Sultan, with the quintessential rose tucked into her hair, said Namaskar, many would happily believe that they were the news anchor's private audience and respond cheerfully with folded hands. With only a few TV sets in a locality, drawing-rooms would turn into mini-theatres for Chitrahaar and the Sunday movie. With shows like Hum Log, Waghle Ki Duniya, Buniyaad, Yeh Jo Hai Zindagi, Rangoli, Karamchand, Byomkesh Bakshi, Vikram Betal, Malgudi Days and more, DD kept its audience hooked.
But nothing broke the Indian television screens as big as the epic dramas Ramayan and Mahabharat back then. These two shows created world record of viewership with millions glued in front of their TV sets. However, when ZEE TV and Star TV appeared into its galaxy, Doordarshan's TRPs started falling like meteors and the rest is history. And one is least interested to get into that ham-fest that Indian television has now turned into.
But now, amid this grave COVID embargo, the sounds of tinkering bells along with the renditions from Ravindra Jain and Mahendra Kapoor are filling drawing rooms again. With Ramayan and Mahabharat creating so much buzz, the social media too is churning out memes in hundreds. Sunil 'Laxman' Lahri is rediscovering stardom, thanks to the meme factory. It is like DD has risen like a phoenix from the ashes with Ramayan and Mahabharat blowing wind under its wings. As for the 80s kids, who owe most of their knowledge about who's who in Indian mythology to these two shows, they now happily enrolled their children for the reboot. For most others though, it is like a deja vu situation. Nostalgia weaving its magic.