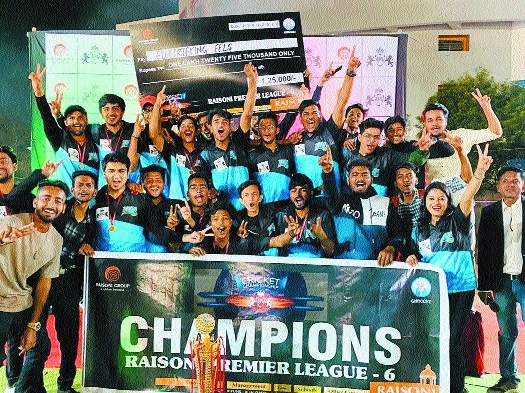 Kool Kingfishers eves lift title
ELECTRIFYING Eels and Kool Kingfishers emerged champions in the sixth edition of the Raisoni Premier League cricket tournament. Boys champs Electrifying Eels, whi defeated Phytho Tuskers by two wickets in the final, won a huge cash prize of Rs 1,25,000. The runners-up team took home Rs 50,000 while the best girls squad won a purse of Rs 15,000. A host of individual prizes including the best batsman, best bowler and man of the series was also handed to deserving players.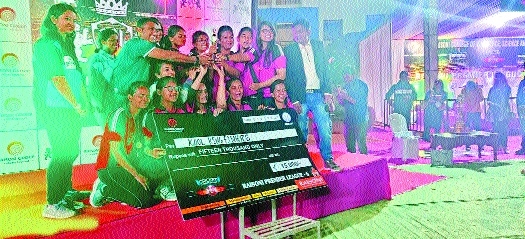 Eleven teams participated in the five-day tournament with matches being played in day as well as night. Shreyas Raisoni, Executive Director, Raisoni Group of Institutions; Dr Vivek Kapoor, Aditya Bhandari CEO of Gobal Education and Dr Aarti Deshpande were present in the prize distribution function. At the outset, Sunil Raisoni, Chairman, Raisoni Group of Institutions and Shreyas Raisoni inaugurated the tournament. The event was conducted under the guidance of Dr Aarti Deshpande, Principal, GH Raisoni College of Commerce, Science and Technology.
Event incharge Vishal Dhabalia, Dr Vivek Sahu, President of Sports Club Nachiket Kumbhare and Vice-President Mayur Saratkar worked hard for the success of the annual event. Sports Officer IS Randhawa supervised the entire tournament. Kool Kingfishers eves make a happy picture.