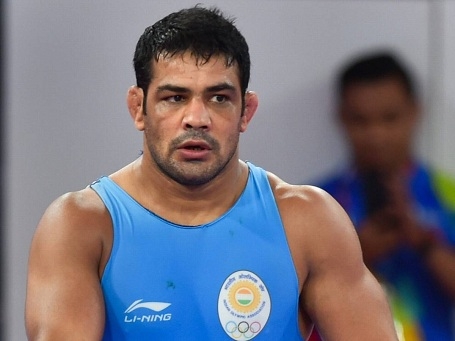 NEW DELHI :
"PEOPLE have this habit of writing me off every now and then but it does not affect me," says veteran wrestler Sushil Kumar, quashing talk of retirement and insisting that postponement of Tokyo Olympics has given him a very good shot at qualifying for his fourth Games. The showpiece, originally scheduled for July-August this year, was expected to be a swansong for veterans such as Sushil and tennis ace Leander Paes. But the one-year delay seems to have caused a change of plans. Set to turn 37 next month, Sushil told PTI, "I am not going anywhere as of now.
I have got more time and more time means better preparation. Sushil competes in the 74kg category in which India is yet to lock an Olympic quota. Will he be able to beat the slowing reflexes? "People were saying similar things in 2011. I know how to handle this. It's my daily job to manage it." The delay in Olympics has also brought Sushil's old foe Narsingh Pancham Yadav into the equation since his four-year doping ban will be over in July, making him eligible to take a shot at Olympic qualification.
The Wrestling Federation of India (WFI) has already said it will allow Narsingh to make a comeback. Sushil, it seems, does not consider any of the compatriots his real rivals. When asked about the competition he is likely to face from fellow Indians, he said, "If you think small, you will achieve nothing. I am thinking about the international wrestlers, who are my likely rivals. "I am keeping an eye on everyone. I am analysing everyone. If I think about the small targets, it won't lead me anywhere," he signed off.