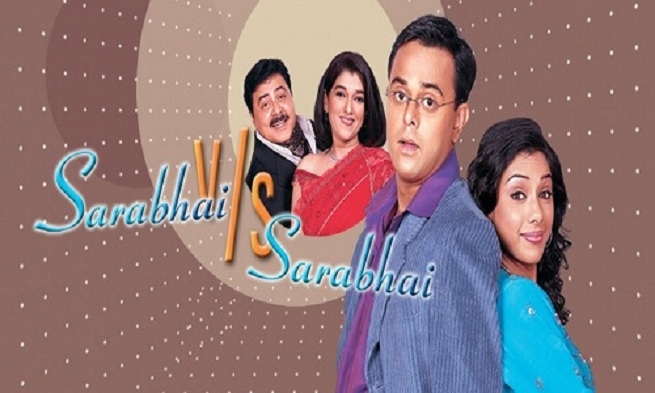 In this much needed phase of social distancing and self-quarantining at home, Star Bharat sends a strong message of keeping a healthy distance. The channel through its latest campaign promotes and motivates people to follow social distancing uniquely by changing their channel ident. The original ident had an inspiring story of a boy fearlessly marching forward, mobilising the crowd to join the movement of overcoming fear and moving ahead towards hope and progress. Capturing the collective energy of people in a rousing anthem.
The new version uniquely played in reverse promotes the message of social distancing. The initiative aims to calm the anxiety in this critical phase and sends out a message asking people to stay home in these trying times. To encourage this effort, with hope and joy, Star Bharat has a special line-up of content reaching out to individuals and families all over the country with its latest campaign Bhula de darr, khush rahe ghar par. In order to bring laughter to the viewers, Star Bharat introduces a new comic band by bringing two of the most iconic comedy shows ever seen on Indian television, Khichdi and Sarabhai V/S Sarabhai produced by Hats Off Production along with the best chapters of its key mythological shows RadhaKrishn and Jag Janani Maa Vaishno Devi. Producer JD Majethia says, "The Parekhs and Sarabhais are back on Star Bharat!
Be a part of the crazy lives of Babuji, Praful, Hansa, Jayshree, Himanshu, Maya, Monisha, Indu, Sahil and Rosesh who will bring the house down with their crazy antics. Like literally! These iconic shows will have you in splits and evoke both laughter and nostalgia in your quarantine days. So, what are you waiting for, feel free to share this news with your family and friends nahi toh Kisi ko pata nahi chalega Bapu! Producer and Writer Aatish Kapadia says, Khichdi and Sarabhai Vs... have a universal appeal and are eternal. Even today's generation can connect with them.
During this lockdown period, we request everyone to watch these classic comedy shows on Star Bharat with their families and smile during these tough times aur mujhe lagta hai kee aapka lockdown sudhar jayega." Supriya Pathak from Khichdi says, "The mad family of television, Khichdi is all set to be back on the tube. In these quarantine days, they will give the viewers a much-needed respite from the stress, worries and anxiety. From epic taunts by Babuji to Hansa asking Praful "What is?" to kids declaring Bade log bade log, the show was a source of endless laughter.
The show airs every Monday to Sunday from 11am to 12pm on Star Bharat." Ratna Pathak from Sarabhai vs Sarabhai says, "While you are self-quarantined, it's time to enjoy and revisit Maya Sarabhai's cosmopolitan vocabulary, Indravadan's cheeky and nasty taunts, Monisha's middle class lifestyle, Sahil's wittiness and Roshesh's kavita's (poems). All in all, Sarabhais will never let you down. So, rejoice and watch Star Bharat every Monday to Sunday from 10am to 11am on Star Bharat. n