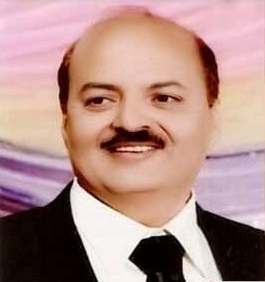 Business Bureau :
TRADERS who are into the business grocery, foodgrains and essential commodities are facing lot of problems due to unclear policy of the local administration, said Pratap Motwani, Secretary of The Nagpur Wholesale Grains and Seeds Merchants Association. He said, on May 9, grocery and foodgrain shops in Itwari area were forcefully closed by the Police. "On one hand the local authorities are saying that the supply of essential items should be regular. On the other, they are forcefully closing the shops. Traders are confused whether to open the shops or not," Motwani said.
He said, the shopkeepers were told that the market was coming under the containment area. "We contacted Narendra Hiware, Senior PI of Lakadganj who said that Itwari area did not fall into the containment zone, and shops could be opened," Motwani said. He requested the local authorities to clear their stand about opening the shops of essential items. He noted that shopkeepers are putting their life at risk and supplying necessary items to the common people so that they could remain safe at home. "Instead of appreciating our efforts, traders are being harassed. There is a lack of cor-ordination between Nagpur Municipal Corporation and Police," Motwani said.
"What will be the consequences, if the supply chain is broken and people will not get the necessary goods at a affordable rates. Who will take the responsibility in such circumstances?." he added. Motwani said, there should be clear policy regarding supply of essential commodities. He also urged that the local authorities to fix the working hours between 11 am and 5 pm, so that workers, taxi drivers and other staff are easily available and the business can be done properly.
Dyaneshwar Rakshak, Secretary of The Nagpur Chillar Kirana Vyapari Sangh pointed out that if retailers did not get goods from the wholesalers on time, retailers have to face the heat of customers. "People think, retailers are holding the stock or black marketing it. We are the one who face the customers fury. On one hand, we are bound under the law of supply of essential commodities and on the other, the local authorities are troubling us. The local authorities should ensure us whether we can do our business or not," Rakshak said.