Business Bureau :
Trade and Industry while reacting to the economic relief package given by the Union Finance Minister Nirmala Sitharaman to the MSME sector stated that the FM not only assured to fill the market with liquidity of money but also announced strong stimulus to MSME sector. The Hitavada received reactions of trade and industry.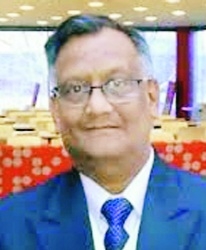 B C Bhartia, National President of CAIT:
Government has put a strong injection of the economic package even before going of economy under coma due to lockdown in the country which has deteriorated the economy. Wednesday's announcements will make the economy stand up even before it goes to death bed and the economy will start coming back on track with infusion of liquidity in the market. The announcements by the Finance Minister Nirmala Sitharaman has assured trading community of the country for a similar package for retail trade which is conducted by 7 crore traders across country providing employment to about 40 crore people. The trading community is the worst affected sector of the economy due to COVID-19 pandemic.
The sector always bank on Government's help from time to time.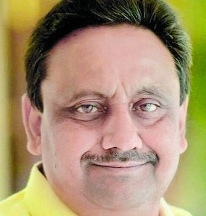 Praveen Khandelwal, Secretary General of CAIT:
Wednesday's announcement have encouraged all 5 pillars of the economy and the stimulus will greatly increase the liquidity of money in the markets. Payment of bills of micro small and medium enterprise (MSME) sector within 45 days, making available additional loans by banks without collateral security and making provision of e-tendering up to Rs 200 crore to local people, e-market alignment of MSME with trade fairs etc., clearly states what Prime Minister Narendra Modi assured in his address on Tuesday.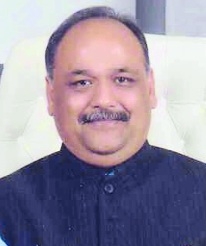 Ajay Sancheti, MP (Rajya Sabha): Thanks is a small word for Wednesday's first tranche of announcements in 'Atmanirbhar Bharat' in which Finance Minister Nirmala Sitharaman has bailed out NBFC/MFC sector. Not only this, but MSME sector is indebted to Prime Minister and Finance Minister for the big supportive announcements.
It shows that, Government felt their pain. Now I am sure India and businessmen will take economy to new height even in these difficult COVID-19 times. Looking forward to next trenches.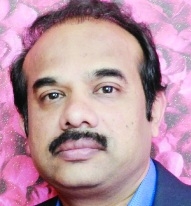 Nitin Lonkar, Past President of Butibori Manufacturers Association (BMA):
The relief announced by the Finance Minister Nirmala Sitharaman for MSME sector is a welcome step. Provision of Rs 3 lakh crore loan will certainly provide relief to MSME sector. But the expectations and demand of lowering of interest rates have not been considered which would have directly benefited each and every MSME of this country. History of banking sector in disbursement of loans to MSME sector is very dismal and it needs to be seen how many MSME's actually benefit from this announcement.
Government should take regular feedback from banks about the numbers of MSMEs to whom this collateral free loans have been provided.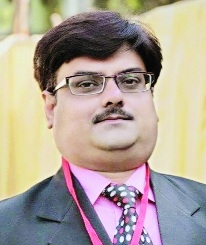 CA Julfesh Shah, Vice Chairman of COSIA: The announcements by Finance Minister in the stimulus package specially for MSME sector will definitely prove to be a sigh of relief to some extent for the entrepreneurs. Collateral free automatic loans, subordinate debt for stressed assets, Funds of Funds to the extent of Rs 50,000 crore for MSMEs with viable business to grow and expand, change in definition of MSME with no distinction between manufacturing and service sector now will prove to have a very positive impact on the morale of the MSME sector. For giving them level playing field global tender process upto Rs 200 crore will be disallowed.
Also e-market linkage of all MSME in substitution of trade fairs is a welcome move in view of the pandemic.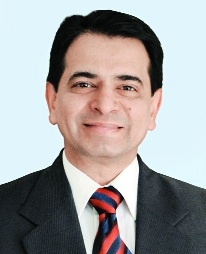 CA Milind Kanade, Secretary of FIAV: Much awaited stimulus package announced by Finance Minister Nirmala Sitharaman would be beneficial to industries at large. Amended definition of MSME would pave a way for offering NSIC registration in lieu of bank guarantee stipulated for EMD and SD for execution of orders. Financially stressed industries would get a sigh of relief by availing soft credits from banks. Realisation of invoices raised on Govt agencies in 45 would improve liquidity.
Dream of entrepreneurs of listing their company on stock exchange and unlocking their value of investment made in industry may come true through Fund of Funds Scheme.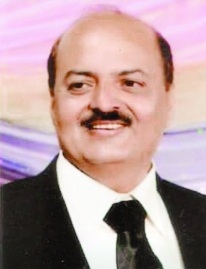 Pratap Motwani, Secretary of The Wholesale Grain and Seeds Merchants Association: Extension of investment limit for MSME is a welcome step. Giving 24 per cent of EPF to salaried having payment below Rs 15,000 per month till August is also a big relief for middle class. By passing Rs 90, 000 crore to power generation companies common people will get relief in power tariff. Reduction in 25 per cent of TDS and TCS till March 31,2021 which will benefit all upto Rs 50,000 crore. Extending dates for filing returns is also relief for the people as Income-Tax returns now can be filled upto November 30, Tax audit upto October 31, Vivad Se Vishwas upto December 31 and tax assessment upto till September 30, will be great relief to the traders.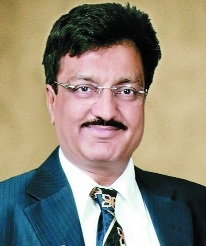 CA Mahesh Rathi, Past Chairman of Nagpur Branch ICAI: This special package will help MSME to stand in the period of calamity. Due date of all Income-Tax returns has been extended till November 30, 2020. Also, tax audit date has been extended to October 20, 2020. Both are welcome steps. All assessment which was getting barred on September 30, 2020 due date for it is extended to December 31, 2020. Further for those getting barred on March 31, 2021 is extended to September 30, 2021.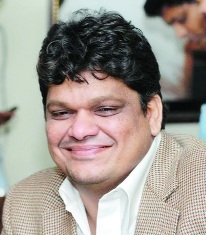 Dipen Agrawal, President of Chamber of Associations of Maharashtra Industry & Trade (CAMIT): Finance Minister accepting CAMIT representation has attempted to prescribe vaccine for few and alternate medicine for other issues. FM accepting long pending demand has amended the definition of MSME. The announcement for clearing bills payable by CPSEs and Govt departments within 45 days, releasing partial bank guarantee will improve financial condition of MSMEs. The threshold limit to call for global tender is relaxed to tender value upto Rs 200 crore this step will help domestic entrepreneurs to expand their horizons.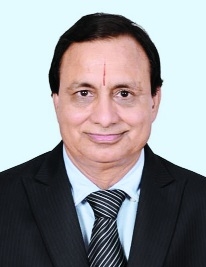 Shrawan Kumar Malu President of Vidarbha Taxpayers Association (VTA): The announcement of Rs 20 lakh crore package by Prime Minister is highly appreciable. We had not imagined such a huge financial package, which is equivalent to 10% of country's GDP and strongly believe that this would soon address liquidity crunch, which will also promote lending thereby encouraging livelihood and much required tax waivers.
Tejinder Singh Renu, Secretary of VTA: The gigantic figure of Rs 20 lakh crore almost means Rs 15,000 per Indian, which will surely bring much relief to the large population who are very uncertain of their future. Vidarbha Taxpayers Association admires Atmanirbhar Bharat Abhiyan, which is taking care of 15 different measures, six of which pertain to micro small and medium enterprises, two related to Employees' Provident Fund, two on non-banking finance companies (NBFCs), housing finance companies (HFCs) and micro-finance institutions (MFIs), one on DISCOMS, one for contractors, one for real estate and 3 tax measures.