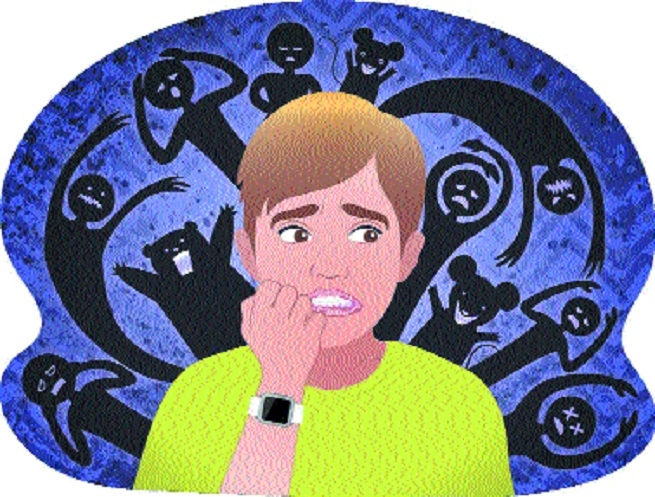 Principal Correspondent :
The COVID-19 pandemic has, in its wake, unleashed what is being called as an Infodemic. The Government has announced a lock down and other measures to reduce the impact of this pandemic. These are indeed strange times and call for mental health professionals to step-in and put more effort in working with communities to ensure mental health and well-being. In order to reduce the psychological burden and to support people tide over this very difficult time, Dr Sanjay Jaiswal, Deputy Director Health Services made an appeal to the Psychiatric Society of Nagpur that came forward to extend the help. They came up with the helpline to counsel such people.
The most common complaints were panic and anxiety followed by relapse of various mental health issues. Psychiatry society, Nagpur has started counselling/Psycho-education of people who are suffering with stress or other mental health issues. Psychiatric Society Nagpur and Psychiatric Society of Nagpur created group of Psychiatrist who were willing to work for helpline.These services were provided free of cost to the community. The help line completed two months and as many as 874 people have received help through this helpline. The other problems that reflected during this counseling include obsessive compulsive disorder, depression and schizophrenia due to stressful situation and poor compliance to treatment during lockdown period. People also complaint about menacing kids and increase in domestic violence. Other major issue was alcohol withdrawal because of non-availability.
Many patients landed in more serious conditions such as delirium which is severe form of alcohol withdrawal. About 312 patients called to know detail information about Covid-19 infection, 196 patients had Anxiety/Depression, 124 patients had alcohol and other substance related problems, rest 242 patients had queries related to other mental health conditions. Dr.Abhishek Mamarde who is coordinator of this helpline and Dr Abhishek Somani President of Psychiatric Society, Nagpur and all Psychiatrist fraternity of Nagpur is promising community to extent their support till situation gets under control. Dr Abhishek Somani, President of the Psychiatric Society of Nagpur agreed to step in and support the government effort of reaching out to people.
Accordingly a group of 38 psychiatrists who were willing to offer their time was formed. This effort is being coordinated by Dr Abhishek Mamarde, senior consultant psychiatrist. Dr Abhishek Somani said, "Calls that have poured in indicate a high level of anxiety and panic among people. The specialist providing counselling talk to callers allaying their fears and addressing their concerns." Dr Mamarde pointed out, "It's been tough times as all of were facing difficulties such as depleted income, lack of resources, pain and agony of migrating workers, death due to Covid-19 infection, worries of infection and many more. We as a community is fighting with this pandemic at various levels, Some are distributing food, some are providing water to the hard working policemen's who are unwilling to give-up the fight in such scorching heat."