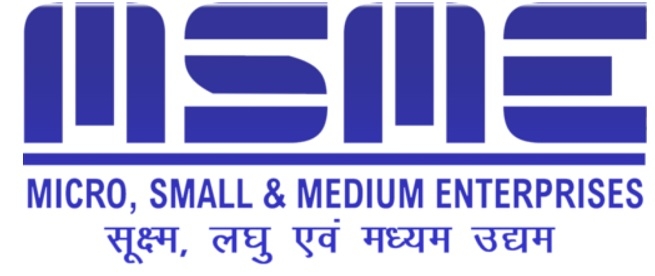 Business Bureau ;
The Agro and Rural Development Forum of Vidarbha Industries Association (VIA) recently conducted an e-session on "Central Government Cluster Scheme for Organic Farmers & Entrepreneurs". Prashant M Parlewar, Director of MSME – DI, Nagpur, conducted the online session. On the occasion Parlewar emphasised that during the lockdown, the Ministry of MSMEs is planning to support the MSMEs for their revival as well as to protect the migrated labours.
"The Government is making attempts to extend all possible support to Micro, Small and Medium enterprises and how we could get them back on the track so that migrated labours will get employment opportunities or they could continue in their existing jobs," he said. Parlewar also said that recently Union Finance Minister had announced a big package. He further said MSME-DI is an apex body of Ministry for the Medium and Small Scale Enterprises. MSME is having more than 5,000 project reports and also providing project consultancy such as projects under PMEGP (Pradhan Mantri Employment Generation Program). MSME is also providing collateral free loan upto Rs 25 lakh.
"We are regularly conducting Entrepreneurship Skill Development Programme (ESDP) and Motivation Programmes for the prospective entrepreneurs, who are keen to start their own enterprise. We are also having schemes for marketing and technical upgradation of enterprises. Under this scheme of technical upgradation, enterprises can procure machines upto Rs 1 crore with 15 per cent subsidy. Lean Manufacturing Scheme of MSME in which enterprises can increase their productivity with the tools of lean manufacturing," he highlighted. MSME also supports export promotions. It has Export Felicitation Cell for hand holding of exporters. There is also provision for financial support of Rs 1 lakh for air fare to participate in international exhibitions and other benefits, and for ST-SC category it is 100 per cent free. Under the Cluster Development Scheme of MSME more than 150 Common Facility Centres have been set up in the country. Parlewar further added that MSME DI also provides support and guidance for Common Facility Centre (CFC), Flatted Factory Complex and Market Hub. For FFC, MSME provides Rs 15 crore grant in aid and for Market Hubs / Centres there is Rs 8 crore aid.
The Scheme of Fund for Regeneration of Traditional Industries (SFURTI) of MSME is suitable for artisan cluster, handicraft cluster, bamboo cluster, etc. as well as for organic farmers will be benefitted under this. A Common Facility Centre (CFC) can be made for manufacturing of Organic Fertilizer and Pesticides. Earlier, Om Jajodia, Chairman of VIA Agro & Rural Development Forum, shared his views on the organic farming. Shachi Mallick, Convener of VIA Agro & Rural Development Forum, gave an opening remark and welcomed guest speaker. R B Goenka, Vice President of VIA, Prof Ashit Sinha, Mentor of VIA Agro & Rural Development Forum, summed up the discussion and also proposed a vote of thanks.