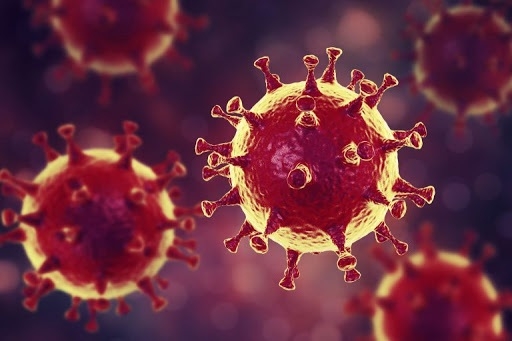 Principal Correspondent :
13 test positive in Nagpur, 30 recover in 24 hours
In a good news for Nagpurians coronavirus cases in city has gone down following implementation of new guidelines issued by Ministry of Health and Family Welfare. On Wednesday, the number of COVID-19 active patients was 90. On Tuesday, there were 95 active cases in the city. With this the number of coronavirus patients is continuously going down. Two days ago, the number of active cases was 136. With the number of persons recovering rising, active cases presently under treatment at the hospital has gone down. Meanwhile, 30 persons recovered in last 24 hours in Nagpur including 28 from Government Medical College and Hospital (GMCH) and two from Indira Gandhi Government Medical College and Hospital (IGGMCH). Following discharge of 30 persons, the total number of persons discharged reached 272.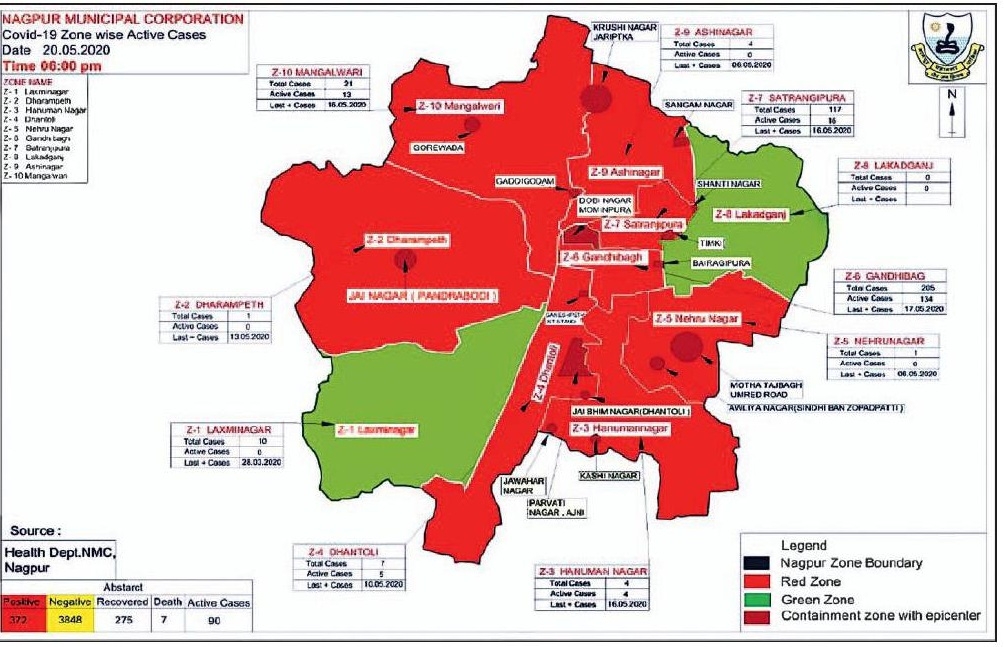 The number of patients recovered from GMCH reached at 145 while the IGGMCH number reached 127. Also, 13 persons tested positive for COVID-19 in Nagpur. With these 13, the total number of positive cases reached 375. For the first time, a person tested positive from rural area, from Kondhali. Five persons are from Golibar chowk, one is from Gaddigodam. Out of these 13, six samples were examined at Indira Gandhi Government Medical College and Hospital (IGGMCH), one at All India Institute of Medical Sciences (AIIMS), six at the laboratory at National Environmental Engineering and Research Institute (NEERI).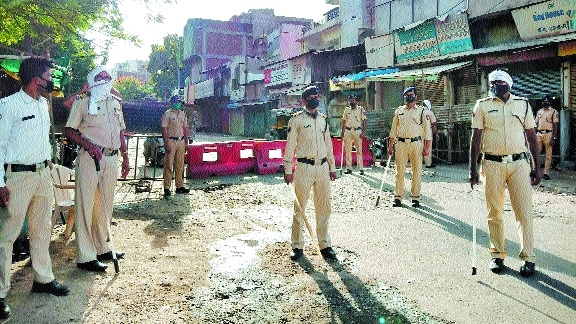 As number of coronavirus positive cases in Golibar Chowk area is on rise, NMC brought it under containment and did
barricading at the entrance. (Pic by Anil Futane)
The faster recovery of the patients has been attributed to new guidelines issued by Ministry of Health and Family Welfare that states mild and pre-symptomatic coronavirus patients need not be hospitalised. As per the new guidelines, a positive patient admitted at the hospital is to be monitored for 10 days. If his/her condition remains mild or moderate and if he/she doesn't have any severe problem on last three days of 10 days' stay at hospital then he/she can be discharged without conducting any further test. 5-month-old baby's parents refuse to move from ICU A five-month-old baby tested positive for novel coronavirus on Tuesday. His parents tested negative.
The baby was brought to GMCH. Parents reached the hospital insisted to stay with the baby. GMCH administration told them clearly that it could not be possible and only one person, especially mother, could stay with the baby. But the parents occupied the close room developed as Intensive Care Unit (ICU) in the hospital. Later, police were called and problem resolved. According to a doctor, medical fraternity faces lot of problems from such patients. They demand food as per their wish and if not provided create chaos at hospital. Ex-Minister discharged Ex-Minister and politician of Amravati, who tested positive for coronavirus, recovered on Wednesday.
The politician tested positive two weeks ago and was admitted to Government Medical College and Hospital at Nagpur. His condition was in the severe category so the old guidelines were applied. He was kept at the hospital and his 14th and 15th days samples were examined. After both the consecutive samples tested negative, he was declared as negative and discharged from the hospital. Positive girl's friend says no to move out from GMCH Out of 28 persons that were discharged from GMCH, two girls also were declared coronavirus-free. Both were declared recovered as per the new guidelines issued by Ministry of Health and Family Welfare. But one girl after being tested negative doctor found her suffering from fever, so she was again isolated. Her friend who is absolutely fine refused to go and said, she would stay with her friend till her recovery.