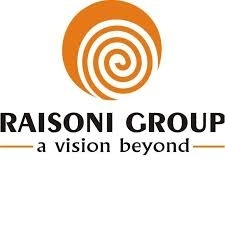 Business Bureau ;
G H Raisoni College of Engineering has started B. Tech. in Artificial Intelligence from last academic session 2019-20 and all other Raisoni Group of Institutions at Nagpur and Pune will be offering a B. Tech. in Artificial Intelligence and B.Tech. in Data Science from session 2020-21. For students to get a flavour of this upcoming fields, G H Raisoni University and Hitavada are offering a foundation course for the same free of cost to all the engineering aspirants which starts from May 25 and finishes on June 15 (20-day course). B. Tech in Artificial Intelligence (AI) and Data Science (DS) is a new, exponentially growing field which consists of a set of tools and techniques used to extract useful information from data.
The programme encompasses AI and DS as an interdisciplinary, problem-solving oriented subject that learns to apply scientific techniques to practical problems. At the beginning of the year 2020 the total worldwide people population is 7.8 billion and the internet has 4.54 billion users. The amazing facts about social media site's statistics infer that there are 3.725 billion active social media users with an addition of 550 new social media users each minute. Almost 294 billion emails are sent per day and 65 billion messages are sent on WhatsApp per day and over 3.5 Billion Google searches are conducted worldwide each minute with similar figures on YouTube, Twitter & Facebook. Between 2016 and 2022, IoT devices are expected to increase.
IoT devices, include connected cars, machines, meters, wearables and other consumer electronics they will generate lots of data. By 2025, it's estimated that 463 Exabytes (10006 bytes) of data will be created each day globally. The most important question is that, this data only keeps records of events happened or one can use it for some other purpose. Artificial Intelligence (AI) refers to the ability of machines to perform cognitive tasks like thinking, perceiving, learning, problem solving and decision making. AI has evolved in ways that far exceed its original conception of mimicking human intelligence. From voice-powered personal assistants like Siri and Alexa, to autonomously self-driving cars boasting of powerful predictive capabilities there are many applications of AI. For registration log on to link:- https:-/ghru.edu.in/programs/short-courses.