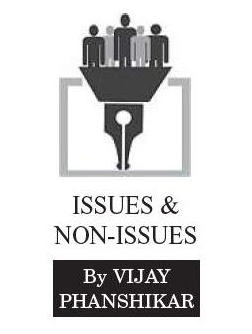 Indian and Chinese armies rushed in additional troops in areas around Pangong Tso lake and Galwan Valley in Ladakh, signalling hardening of their aggressive posturing two weeks after they were engaged in a fierce face-off, military sources said on Wednesday.
It is learnt that India's top military brass is constantly monitoring the evolving situation even as the United Stated said, the aggressive behaviour by Chinese troops was a reminder of the threat posed by China.
The area around Galwan has been a point of friction between the two sides for over six decades. They had had a showdown over it in 1962 as well. Sources said, following a big increase in the Chinese presence, India also has sent in reinforcements to keep a hawk-eyed vigil in the area.
The sources said, the Chinese side has taken a strong exception to India undertaking construction of a key road around the Galwan river.
EVEN as the world seems to come together to blast China for the spread of coronavirus everywhere, and even as possibilities emerge that India may gain an upper hand in international activity around the World Health Organisation's probe into the corona origin, Beijing appears to have stepped up pressure on New Delhi with an idea of winning its silence. While this is in tune with the Chinese approach until now, there appears to be a serious miscalculation in Beijing's thinking. For, there is a vast difference between India of 1962 and India of 2020, something Beijing seems to have chosen to ignore for reasons best known to the Chinese leadership.
It is surprising that China has refused to do a reality check in such crucial times when the world is experiencing edgy nerves. Had Beijing done that reality check, it would have avoided a confrontation with India at this particular juncture of its growing international isolation.
China should have seen the wisdom in India's cautious health diplomacy vis-a-vis World Health Organisation (WHO). Though increasing evidence is emerging against China on the coronavirus issue, India has refused to indulge in blame-game. In the past 3-4 months, India also has offered to help China in whatever manner as Beijing fought back the corona infection, in the process earning a Chinese appreciation that India was proving its friendship credentials. Through the corona crisis, India has continued to have exchanges with China on various specific and general healthcare issues. In the past 4-5 years, India also stepped up its diplomatic exchange with China through formal and informal meets and summits at various levels, particularly following the famous 72-day face-off between Indian and Chinese troops at Doka La at the tri-junction of borders of the two countries with Bhutan.
As a result of that sustained and assertive diplomacy, the friction between New Delhi and Beijing came down to a near-nil point, raising hope of a better mutual understanding between the two global powers. Though the entire exercise may have appeared as mainly an Indian initiative, its outward success would not have been possible if China had not consented to it in form and content.
Even as these developments started underlining the India-China ties, the world realised that India was clearly and definitively assertive about its idea of mutuality. It spoke from a point of strength -- both military and economic -- and sought a Chinese reciprocation. The world lauded India's approach for its non-apologetic form and content and its core of assertion of identity and self-respect.
However, there is a problem with Chinese psychology, which the legendary diplomat Dr. Henry Kissinger, former US Secretary of State, talks about in his seminal book "China", offering amazing historical analysis of Beijing's arrogance and weakness.
In actual sense, the Chinese character has an inexplicably negative occultism that defies definition. Being unpredictable is one of the core values of the Chinese character.
Unfortunately for China, India has read this dimension most correctly, and has redefined its parameters of mutuality of relations with Beijing, invariably expanding its footprint in the diplomatic arena, much to the Chinese annoyance. Despite its so-called upper hand in many matters since 1962, China could not comprehend the slow rise of India's growth trajectory in every which the way. And the past 5-6 years made China increasingly quizzical about India's rise. It did go along with Indian initiative, but harboured a sly ambition to beat India down directly or indirectly. The current Galwan Valley issue, or its support to Nepal on the Kalapani part of the map, appears to be an attempt to browbeat India. And this is the serious miscalculation Beijing has gotten into.
It is certainly surprising that Beijing could make such a mistake of not understanding the difference between 1962 and 2020!
No matter all the details, it would only be a matter of time before Beijing settles down to a sensible withdrawal of aggressive posturing. It may continue with its needling as part of its blow-hot-blow-cold approach, but would eventually take a step back ostensibly for the time being.
India does not mind all this -- since it has built a strong mind and muscle over the past 58 years since 1962. Indian patience and persistence are actually matching the Chinese tactics. And so long as that is the reality, the Galwan Valley posturing is more likely to be what diplomacy understands as "local action".
Of course, the world will see the Chinese overtures as serious miscalculations of the situation, and also perhaps as its growing edginess that its current international isolation has brought to fore.