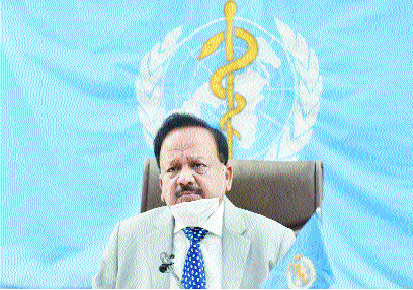 UNION Health Minister Harsh Vardhan, who is at the forefront of India's battle against COVID-19 pandemic, took charge as the chairman of the 34-member WHO Executive Board on Friday, officials said.
Vardhan, who succeeded Dr Hiroki Nakatani from Japan, offered his condolences at the loss of lives due to the cooronavirus pandemic across the globe.
In his remarks after being elected as the chairman of the WHO executive board, he also said a strengthening of global partnerships and a shared response was needed to deal with the current crisis caused by the pandemic.
The proposal to appoint India's nominee to the executive board was signed by the 194-nation World Health Assembly on Tuesday.