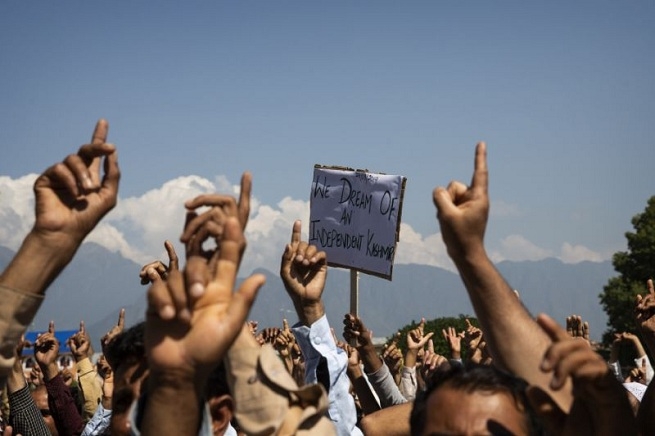 NEW YORK :
The Anchorage Daily News and ProPublica won the Pulitzer Prize in public service on Monday for illuminating public safety gaps in Alaska, revealing that a third of villages had no police protection. The "riveting" series spurred legislative changes and an influx of spending, the judges noted in an announcement postponed several weeks because of the coronavirus pandemic. 'The New York Times' won the investigative reporting prize for an expose of predatory lending in the New York City taxi industry and also took the international reporting award for what the judges called "enthralling stories, reported at great risk," about Russian President Vladimir Putin's Government.
The Washington Post's work on the environmental effects of extreme temperatures was recognised for explanatory reporting. The Associated Press won the feature photography prize for images shot during the clampdown on Kashmir after India's Parliament revoked Article 370 that granted special status to Jammu and Kashmir and bifurcated the State into two Union Territories. Reuters won the breaking news photography award for its coverage of protests that shook Hong Kong. The initial Pulitzer ceremony, which had been scheduled for April 20, was pushed to give Pulitzer Board members who were busy covering the pandemic more time to evaluate the finalists.
The awards luncheon that is traditionally held at Columbia University in May will be postponed, as well. Details of a fall celebration will be announced at a later date, the Pulitzer Board said. The Pulitzer Prizes in journalism were first awarded in 1917 and are considered the field's most prestigious honour in the US.
Pulitzer Prize for 3 photojournalists from J&K sparks row
SRINAGAR ;
THREE photojournalists from Jammu and Kashmir have been awarded the 2020 Pulitzer Prize for their "striking images of life" in the Valley. Channi Anand, Mukhtar Khan and Dar Yasin of the Associated Press won in the feature photography category. Meanwhile, the BJP on Tuesday attacked the Congress after Rahul Gandhi congratulated three photojournalists from Jammu and Kashmir for winning the Pulitzer Prize and asked if the Opposition party considers the Valley as an integral part of India or not. BJP spokesperson Sambit Patra attacked the Congress over its leader's congratulatory tweet to the photojournalists, alleging that Gandhi had wished those who considered Kashmir a "contested territory." Khan is over the moon after he came to know about the award. "I could have never imagined in my lifetime... It could not have been possible without my family - both at home and AP," he said. Taking to Twitter soon after the awards were announced, Khan said, "Dear colleagues and friends I just want to say Thank you and that this award @PulitzerPrizes (is) an honor for us. Thank you for always sanding by us."