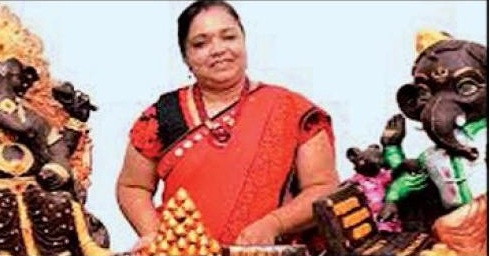 THE nation-wide lockdown has given people a chance to unlock their hidden talents. Having ample time to spare, people are exploring their interests. Enjoying delicious food has always been interesting, and many people have tried to develop the chef in them. The closure of restaurants and fear of spread of coronavirus has also encouraged people to make their favourite delicacies themselves. Neeraj Jain, one of celebrated master chefs of the city running Neerali Cookery Institute, sharing her lockdown experience with 'The Hitavada' said,"It was a great pleasure to see the response of people. I just shared my ideas free on Facebook page.
The encouragement of customers compelled me to start online classes, in video format as well. It was a challenging experience as there was no assistance at the institute, nor professional videographers. I had to manage the show with the assistance of my husband and son." Jain added that on April 17, she took her first paid online workshop titled 'Cafe style hot and cold coffee'."I was suprised to see registration of more then 50 participants. Participants from New Zealand, Australia, Dubai and other countries too registered for the workshop," Jain said. The series was followed by Chinese cuisine four hours daily. "Participants raised doubts that they were not able to follow online classes fully.
Many doubts came in their minds during the class. So the idea of video format was generated. Participants cannot download the video, but can view it many times from the site," Jain informed. Adding further, she said that natural ice-cream, sizzlers, pickles, brownie premixed gravies, all the classes received overwhelming response and participants paid fees from Rs 1200 to Rs 2,500."Even teenage live sessions were in demand.We give a list of ingredients as soon as a student registers and ask them to be prepared with the same. We take a batch of 13 participants only," Jain said.
She also informed that her live shows with social groups and NGOs were also viewed by around 60,000 viewers. Jain summed that on-line classes have an advantage and all family members can participate. The connectivity is wide and students now settled in Mumbai, Gujarat, Indore, Bhopal, Dubai, New Zealand and all over the world also participate.