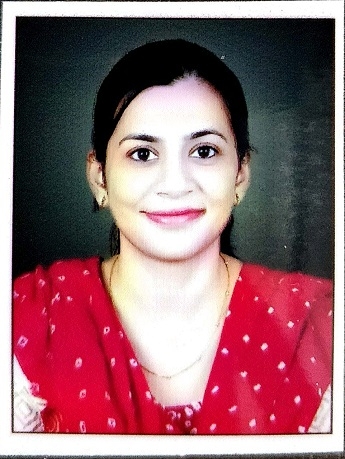 Dr Yatra Jain
Staff Reporter :
RAIPUR,
On the occasion of World Vitiligo Day celebration observed on June 25 world wide, Dr Yatra Jain gave valuable suggestions on Vitiligo and its' treatment options. Dr Yatra Jain, Consultant- Dermatologist and Cosmetologist at NH MMI Narayana Superspeciality Hospital, Raipur informed that Vitiligo is an autoimmune disorder characterised by single or multiple white patches with predominance over face and extremities. In this disorder body develops antibody against pigment forming cells of the body called melanocytes which leads to depigmentation of skin.
Other contributory factors are genetic, life-style, stress, etc. 2 to 4 percent of population is affected in India with maximum cases seen between 10 to 20 years of age. Vitiligo patients should take some precautions like strict photoprotection, liberal use of sunscreen wearing full sleeves clothes, using hats and scarf. They should avoid wearing tight fitting garments, avoid contact with chemical like rubber and should eat food rich in antioxidants like green leafy vegetables, fruits, nuts, etc. She further informed that there are some myths which needs to be busted. This is completely a non-contagious disease and does not spread through contact, fomites, etc. Eating white food does not induce or increase the disease. Eating sour food does not increase the speed of spread of disease.
There has been some advancement in the treatment of Vitiligo. Newer drugs like immunomodulators are available with doctors. Photo-therapy like NB UVB, PUVA, etc. and laser like excimer are effective treatment options in Vitiligo. Surgical options for stable Vitiligo also give satisfactory results. Tattooing and camouflage are another temporary quick fix which can be considered. Treatment of Vitiligo is mainly for cosmetic and social concern.
The organs of body are usually spared by this disease. These people fall prey to various discrimination done by society owing to lack of awareness. Vitiligo patients have various psychological issues like depression, inferiority complex, low self-esteem which further leads to aggravation of disease and the vicious cycle continues. This is the reason that doctors should address the disease, create awareness about it. Every school should take up Vitiligo sessions for adolescent age group for better understanding of disease and preventing discrimination. Patient can join Vitiligo clubs and self-help groups to boost their self-confidence. It is a mere difference in the colour of your skin, but psychological scars are deep which can be detrimental to social well-being. Let us not discriminate and make this world Vitiligo day a success by scraping off the stigma.