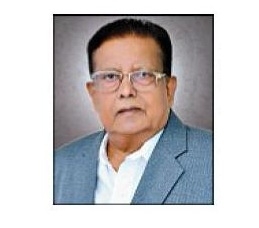 Business Bureau :
WITH the belief that if children of poor people are provided higher and technical education at affordable cost, their employability can increase and consequently their resources will also grow, Dipak Chafle had set up Suryoday College of Engineering & Technology a decade ago. Under his superior and selfless guidance, the college earned a special place in the academic circle of Central India. Recently, the institute has launched a C SED project, firstof-its-kind in Maharashtra, to meet the needs of industries of technically world class professionals. It is called'Industry within Institute:4.0'.
The college is always on the path of growth under the able leadership of Dipak Chafle. He says, "It is God who gives us; we are just facilitators." Life is all about bringing smiles on the face of people. If one could do it, one could be a true human being with human hardware as well as human software. The college is the youngest institution in the central India to get the accreditation of NAAC.
Apart from this, Chafle had recently got Shyadri Shikshan Ratna Puraskar for his selfless service to society in the field of education. CHafle had recently made a handsome contribution to PM Welfare Fund. Under his guidance, the institute is also active in the field of social welfare.