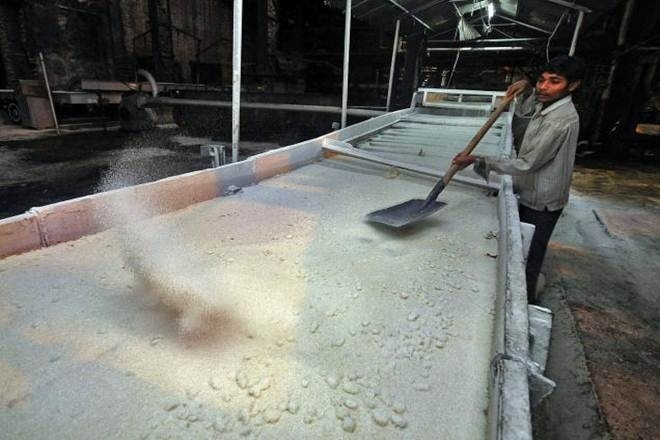 SUGAR output in India, the world's second largest producer after Brazil, is expected to increase by 17.69 per cent to 32.01 million tonnes during the season beginning October 2020 on likely higher availability of sugarcane for crushing, industry body ISMA said on Thursday.
The country's sugar output has reached 27.02 million tonnes (MT) so far in the ongoing 2019-20 season (October-September). About 1,50,000 tonnes of sugar production is expected by season-end, taking total output to 27.2 MT for this season, it said in a statement. On sugar demand and prices, the industry body said the offtake seems to have reached normal levels after the government relaxed lockdown rules. The ex-mill sugar prices, which had fallen to around Rs 31-31.50 per kg during the lockdown due to drop in domestic sales, have improved quite significantly to reach near the levels seen during pre-lockdown at around Rs 32-33.50 per kg.
"As per total sugarcane expected to be available to the sugar industry for making sugar, Indian Sugar Mills Association estimates sugar production of 32.01 million tonnes in the season 2020- 21. This is assuming normal rainfall and other optimum conditions during the remaining period," the Indian Sugar Mills Association (ISMA) said, releasing preliminary estimates.