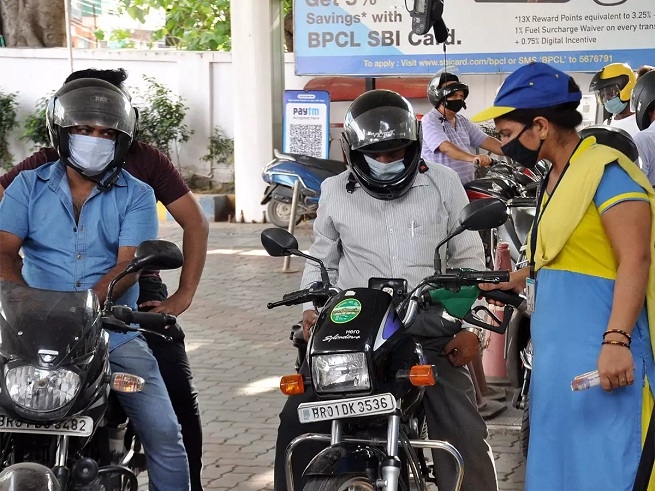 Business Bureau :
FUEL consumers are facing hardship as petrol and diesel prices are showing consistent hike for the past 19 days.Though the stateowned oil marketing companies have been raising the prices marginally, every passing day hike in the last 19 days has serged petrol price by Rs 8.37 per litre while diesel by Rs 10.13 per litre during the period. Petrol that was sold at a price of Rs 78.83 per litre on June 6, went up to Rs 87.20/litre mark on Thursday.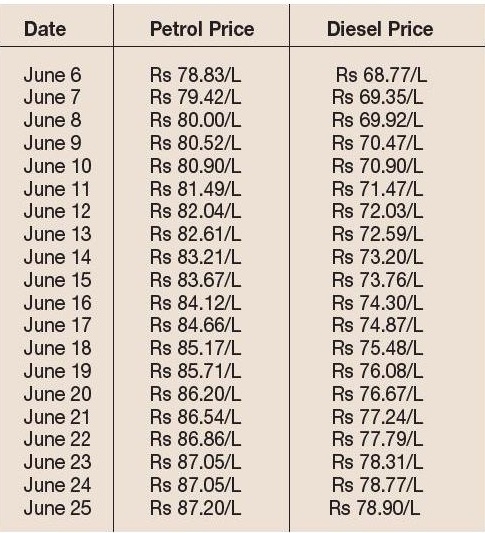 Similarly, diesel price went up from Rs Rs 68.77 to Rs 78.90 per litre over the same period. Many consumers in the city were seen expressing concern over the fuel prices while refilling their vehicles at many petrol pumps. "It is a matter of concern for all of us as we are struggling to resume our work after the lockdown. It is difficult for me to spare extra money for fuel as my monthly income has already come down significantly because of the lockdown," said one of the consumers who preferred not to be quoted.
Another consumer said that non-availability of public transport had left no other option for him but to commute by his own vehicle. "I used to take public transport to go to my office every day. But now the facility is not available and thus I have to drive my car. With the fuel prices rising every day, it is putting additional burden on me," he said.