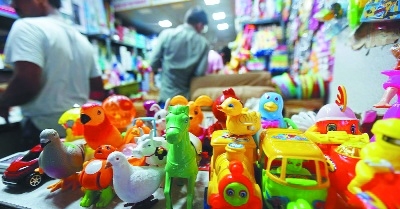 Business Bureau :
In a recent survey conducted among different sections of the country, 98.8 percent people supported the boycott of Chinese goods. The survey was conducted by the Confederation of All India Traders (CAIT) from June 19 to 27. 9735 people from across the Country while participating in the survey expressed their opinion on nine questions asked in the survey and answers to the extent of more than 90 per cent were in affirmative which reflects that India stands united against China aggression and the people of India are determined this time to teach a lesson to China.
While disclosing the results of the survey, CAIT National President B C Bhartia and Secretary General Praveen Khandelwal said that CAIT's online survey conducted for nine days among cross section of the people including traders,MSME, farmers, hawkers, consumers, self-entrepreneurs, women entrepreneurs, working women, students and people from social organizations enthusiastically participated in the survey. About 11 thousand people across the country were invited to take part in the survey out of which 9735 people responded to the survey.
Bhartia and Khandelwal said that the results of the survey gave the strong commitment of Indian people to fight vigorously against China in large numbers. It was important to observe that the percentage of answers to all the questions in the nine-day survey remained the same which shows that people across the country have a very firm and transparent opinion on the issue and there is no illusion at all. Bhartia and Khandelwal said that encouraged with the results of the survey, the CAIT will continue its national campaign "Bhartiya Saamaan-Hamara Abhiman" to boycott chinese goods more aggressively.