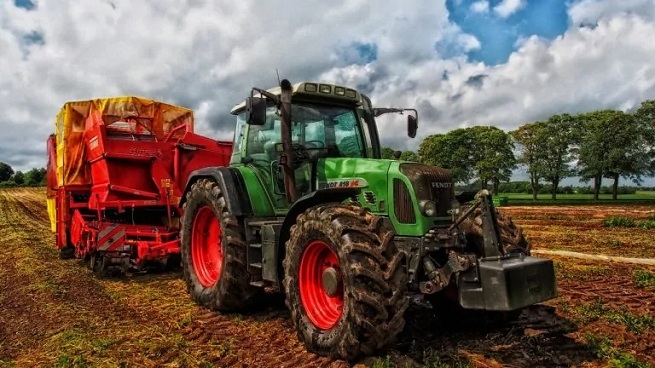 Business Bureau :
Tractor sales are expected to be slightly lower in 2020-21 as compared to the previous year level due to a well-distributed normal monsoon, rating agency Crisil said on Monday. Around 7 lakh tractors were sold in the domestic market in 2019-20. The Indian Meteorological Department (IMD) has forecast the south-west monsoon to be at 102 per cent of the long period average (LPA) in 2020 with rains expected to be well-distributed at 96-107 per cent of the LPA in all the four regions, as per Crisil.
"Despite a 37 per cent year-on-year decline in April and May combined, tractor volume will likely be barely 1 per cent below last fiscal's level, in sharp contrast to a double-digit decline expected for the rest of the automobile industry," Crisil said in a note. Domestic tractor sales stood at 7,09,002 units in 2019-20 and Crisil expects a decline of about 1 per cent over this base financial year, the ratings agency said.
According to the note, a favourable distribution of rains can even offset the adverse impact of a below-normal monsoon, such as in fiscal 2019 when domestic tractor sales volume grew a strong 8 per cent on a high base and despite monsoon being 9 per cent below the LPA. In 2019-20, on the other hand, poor month-wise distribution and large state-wise variation in rains, despite an above-average monsoon season overall, contributed partly to a 10 per cent decline in tractor sales volume, it stated.