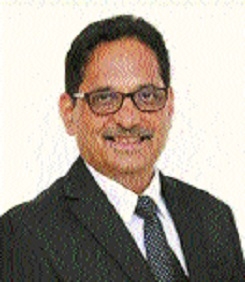 Principal Correspondent :
It is for the first time in the country that any hospital has come up with a novel idea of connecting to global association of physicians to start Post-Graduate training for Membership of Royal College of Physicians (MRCP) (Medicine) and Fellowship of Royal College of Emergency Medicine (FRCEM). Kingsway Hospitals, Nagpur has launched competency-based training of MBBS doctors leading to the award of prestigious MRCP and FRCEM qualifications upon successfully clearing the examinations.
These unique courses, first of its kind, offering training and job opportunities both in India and U.K. are undertaken in collaboration with BTA (BAPIO Training Academy), which is the academic wing of the British Association of Physicians of Indian Origin BAPIO), Health Education England (HEE) Global Engagement, University of South Wales, UK and the Royal College of Physicians Edinburgh (RCPE). Dr Raju Khandelwal, Academic Director of Kingsway Hospital said, "The candidates whilst in clinical job will receive 2 years training in India and 2 years in U.K.
They are expected to compete MRCP(Royal College of Physicians) at the end of 4 years of training." The FRCEM follows a 6 years track for Emergency Medicine with 3 years of training at Kingsway Hospitals and 3 years of training in the UK hospitals whilst employed in clinical jobs leading to FRCEM by the Royal College of Emergency Medicine upon successive completion of the examinations, added Dr Khandelwal All the trainees will be enrolled in MBA in Healthcare leadership from the University of South Wales to be competed during their UK placement.
The candidates will be trained by esteemed faculty from India and leading academic institutions of the UK. Dr Raju Khandelwal, Academic Director, Kingsway Hospitals shall be in charge of the training programme at Kingsway Hospitals, while Dr Ramesh Mehta, President BAPIO and Prof Parag Singhal, CEO, BAPIO Training Academy will lead the faculty and experts from the UK. The programme will be mentored for quality assurance and best educational practices under the guidance of Prof Davinder Sandhu, former Post Graduate Dean, Severn Deanery UK, Dr Andrew Day, former Chair FRCP Path and Dr B Batra, former Executive Director of the National Board of Examination, India. Dr Tamorish Kole, President, Asian Society for Emergency Medicine, shall lead the Indian faculty to deliver the competency-based curriculum for MRCEM. Dr Ramesh Mehta, President of BAPIO; Prof Derek Bell, Immediate Past President RCPE; Prof Parag Singhal, Founder Course Director and Chair, BTA; Prof Ged Byrne, Executive Director, Global Engagement HEE are playing an important role. It all began during the annual international conference of Global Association of Physicians of Indian Origin (GAPIO 2020) in association with Academy of Medical Sciences Nagpur in Nagpur in January 2020 at Nagpur at Kingsway Hospitals. Medical Graduates from recognised Medical colleges, who have completed their MBBS including the 12 months of rotating internship and registered with state medical council will be eligible to apply for this programme. MCQ/OSCE and interviews will be conducted. The course and the training shall commence at a proper time. The students can have detail information on the websites of BAPIO Training Academy, UK (https://www.bapiotrainingacademy.com/indo-uk-pg-training-programme/); Kingsway Hospitals, Nagpur (https://kingswayhospitals.com/) or by email: [email protected]
GAPIO's aims in a nutshell l To provide an international forum for physician of Indian origin l To participate in global health agendas by liaising with organisations in the public private and voluntary sectors to identify barriers and opportunities to improve policies and practices and availability and distribution of resources to impact on improving health l To liaise for Indian physicians for their access to equal rights in their careers. l To actively contribute towards medical education, training and research l To facilitate professional networks to develop academic, clinical initiatives for mutual knowledge sharing.