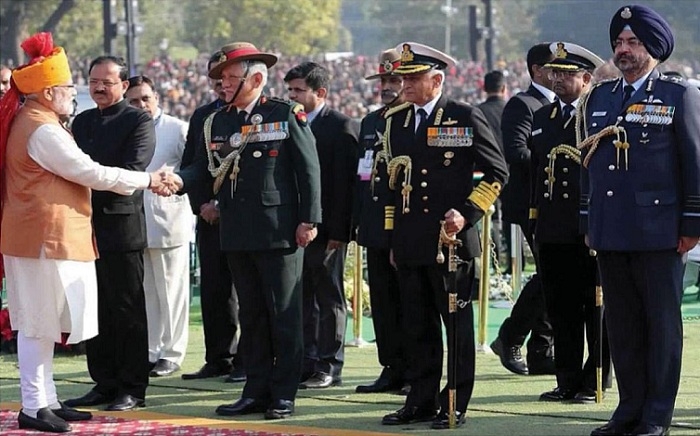 By RAHUL DIXIT :
Topsy - turvy geopolitics is set to define the new world order post the coronavirus pandemic. Indications are floating thick and fast about renewed chasms as well as compact bondings between nations seeking a different axis with a modern global narrative. As countries vie for multi-alignment strategies with assurance of multiple securities, India finds itself in the pivotal role with its strategic geographical positioning. India's rise is imminent as can be manifested by the growing tensions it is handling on multiple fronts. The way forward is set to be infested by many more dyspeptic demons. It calls for the political and military leaderships to summon a solid gale force to deal with these elements. India's leadership role in global milieu has shone brightly through the COVID pandemic. Dividends of its compassionate diplomacy have started to flow in, in the form of important assignments. A prestigious position in World Health Organisation (WHO) and inclusion in the expansion of the elite G-7 suggested by US President Donald Trump are signals of Indian ascent in the comity of nations. India's rise is directly proportional to the Chinese belligerence at the Line of Actual Control (LAC) and Pakistan's desperate attempts to intensify terror activities in Kashmir.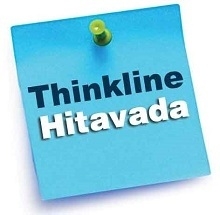 The border has suddenly turned hot as the resolute Indian Army stands tall as a wall in front of a combative People's Liberation Army. Such posturing is regular in the Chinese playbook but both armies stick to the standard protocols to resolve stand-offs every time tensions start to escalate. Current crisis seems different as several rounds of talks between Indian and Chinese officials have failed to break the deadlock. More surprising is the transgressions in Galwan Valley and eastern Ladakh, for, these areas were never among the contested ones despite the "differing perceptions" about the LAC. China's pomposity is borne out of various factors. It is facing an unprecedented international backlash over the Novel Coronavirus pandemic. Economic volatility following a tariff war with the US and relocation of many firms to other countries have turned into sore points for the Communist Party of China (CPC). Hostilities against the Indian forces seem to be a diversionary tactic adapted by President Xi Jinping to soothe frayed nerves at home. Another point of consternation for the Chinese leadership is India's firm placement in the US security apparatus for the Asian theater. New Delhi is a key partner in Trump's Indo-Pacific policy that seeks a counter-balance against Beijing.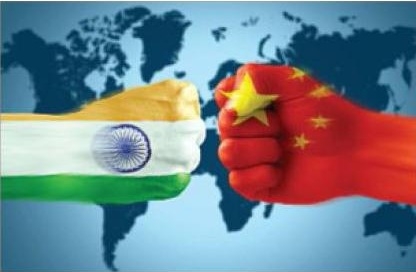 President Trump's latest offer to mediate between India and China might have led Beijing to mass up more troops to push India to desperation in the summer of conflagration. It also looks an attempt to remind India of its "geographical vulnerabilities" as it contemplates a closer maritime relationship in the Indo-Pacific with the US. A perceived possibility of the sudden scaling up of military presence is to assess India's mental preparedness. In that wake, India has responded in the same language by amassing artillery and cavalry near the problem-areas apart from keeping nearby air bases battle-ready for operation. The best response has come with construction of an emergency air strip at Bijbehara in South Kashmir's Anantnag district, next to the Jammu-Srinagar national highway. The air strip has high strategic value for operations in Ladakh - for more purposes than just one.
Simultaneously, New Delhi has rightly opened all its diplomatic channels for a composite dialogue to resolve the border issue. Beijing is set to march its traditional way to blow hot and blow cold but a solution is likely to be hammered out on the lines of the 2017 Doka La stand-off that saw the two armies locked in a battle of wits and will for 73 days. India is also prepared for a long haul as chances of immediate resolution to maintain status quo ante by both sides look bleak. This realisation indicates the new confidence in the Indian thinking vis-à-vis China. Raising the stakes according to the game's demand is essential for a responsible nation's security policy and India has displayed it in abundance since its smart maneuvering to diffuse tensions in Doka La. Many novel and hitherto inconceivable challenges are bound to stare at India in the future.
The Nepal border imbroglio in Kalapani sector in Uttarakhand is a case in point. The objections and claims made by Nepal have a distinct Chinese undertone of keeping the pot boiling. The KP Sharma Oli Government has included the region as Nepal's territory in the new cartographic map. Surprisingly, it did not find any mention in the Himalayan nation's official map for 170 years. Analysts see it as the Prime Minister's attempt to invigorate nationalist feelings to resurrect his falling graph at home. For India, it is another unnecessary irritation that will see resolution through the 'Neighbourhood First' policy. Another target to poke India is the Line of Control (LoC) where Pakistan keeps on rattling the age-old gimmicks of violating cease-fires and aiding terrorist infiltration. India has handled the challenge absolutely brilliantly despite the gradual spike in terror activities in Kashmir. Pak-backed terror outfits and mushrooming groups are locked in a suicidal game of challenging the mighty Indian Army.
Almost all attacks have been warded off with minimum damage, thanks to superior Intelligence inputs and tight security protocols in anticipation of a fresh wave of terror. The security forces' success in averting a Pulwama-style car bombing a few days ago affirms that a lesson has been learnt. An explosive-laden car was intercepted and diffused in southern Pulwama to foil a major terrorist attack. It came after the big catch in the death of Hizbul Mujahideen commander Riyaz Naikoo, followed by another major success through elimination of Jaish bomb-maker 'Fauji Bhai' a few days ago. The near future is likely to see a new twist with a rattled Pakistan seeking acceleration in activities through new proxies and new off-shoots of proscribed militant groups.
The usual suspects have preferred to lie low to ease global pressure on Pakistan in the wake of the upcoming Financial Action Task Force (FATF) plenary. Latest claim of an attack on security forces has come from The Resistance Front (TRF). The new groups are largely working on their own though there are enough footprints of Pakistan in their modus operandi and rhetoric. The TRF considers itself as an indigenous freedom fighter group working for Kashmir's liberation. Intel gathered by security forces tells that it is an off-shoot of Pakistan-based Lashkar-e-Toiba (LeT).
Open source intelligence (OSINT) also finds Pakistan's hand in the choice of weapons used by the group in recent encounters in the Valley. Since the abrogation of the highly unconstitutional Article 370 to bifurcate Jammu-Kashmir and Ladakh into Union Territories, anti-India forces have tried in vain to smear New Delhi's rising reputation. Their efforts to galvanise local recruits for "spectacular attacks" have been foiled every time by alert security agencies. In a subtle but effective activity, operational leaders of India's security forces - down to the level of Lt Colonels or Majors - have dealt telling blows to the separatist and terrorist obstinacy by convincing families of wayward Indian youths to bring them back from the terror strangle-hold. This open communication of message of courage has had a positive impact on India's overall socio-military response. Security experts are warning about the Islamic State and Al-Qaeda entry in Kashmir through various routes supposedly to put India on tenterhooks.
However, the firm footing that India's security forces have gained in the region and the opening up of larger benefits in the form of employment, government jobs, medical aid and educational institutes after the scrapping of the 'Special Status' are much more effective than the shrill rhetoric used by these groups. Aspirations and resurgence of militant outfits are clear indication of the frustration creeping in among the groups due to the strong-hold Indian security forces have managed. Though these cannot be termed as empty threats, there is a massive difference between desire and ability. India's ascension is set to ruffle many feathers in the neighbourhood. Non-state actors are bound to play a key role to disturb social and political atmosphere in the country through clandestine operations.
Being on the same page, the roadmap for India's political and military leaderships is pretty clear – on the way to the top make sure thorns in path are wiped out. Borrowing from the Israeli playbook, "Crush the snake's head before it raises its fangs."