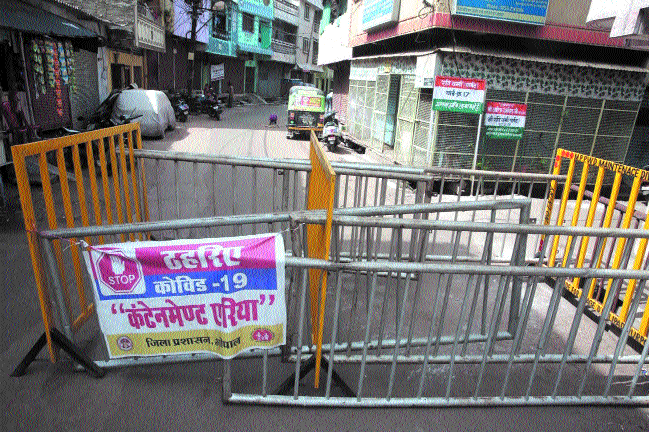 The boundaries of the State capital will remain sealed on every Sunday in July month, owing to a day-long lockdown imposed by District Collector Avinash Lavania under Section 144.
Alarming rise in COVID-19 cases in Bhopal since Unlock forced the district administration to increase the restrictions of the weekend lockdown.
More than 700 cases of COVID-19 have surfaced in the State capital since the Unlock and 23 people have died in nearly 12 days.
The curfew will remain imposed in Bhopal on every Sunday of this month from 5 am to 10 pm. Shops and other services institutions will remain closed on Sunday and no citizen should come out of their house unnecessarily. Even the home deliveries and parcel services will remain non-operational on Sunday. Collector Avinash Lavania has directed the Sub Divisional Magistrates, Tehsildar and also to the police officials to ensure the compliance of the weekend lockdown.
Sanchi parlours, medical stores, hospitals, funeral procession, emergency services and the passengers will remain exempted under the Collector's orders for the Sunday lockdown.