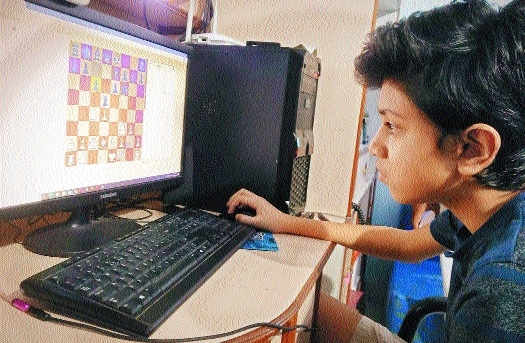 Principal Correspondent ;
WITH 38 players including defending champion Arush Chitre and winner of sixth edition Siddhant Gawai, the 8th edition of Nagpur District Chess Association organised Online Blitz Chess Tournament got under way on Sunday evening. In all nine rounds will be played with a time control of 5 minutes each to finish the game.
The tournament is being held through the platform of lichess.org. This championship is conducted under the supervision of IA Swapnil Bansod, IA Pravin Pantawane and FA Umesh Panbude. The official results will be declared on Monday.
The participants of the eighth edition are: Kaustav Barat, Sparsh Kumbhalkar, Arush Chitre, Mrudul Kamavisdar, Abhishek Ikhar, Yugant Ramteke, Sakshi Ikhar, Nitish Rathi, Siddharth Bang, Ayush Ramteke, Sumedh Ramteke, Aniruddha Meshram, Savinay Meshram, Sanjay Choudhary, Dishank Bajaj, Shraddha Bajaj, Jayesh Sure, Sadanand Mahajan, Aviraj Chalakh, Akshal Kamdar, Kunal Manglani, Saksham Singh, Pramod Ramteke, Vishwajeeth Naik, Mayank Ranade, Harsh Nachankar, Navinya Kamble, Ajinkya Vaidya, Nilay Kulkarni, Siddhant Gawai, Jagruti Saudagar, Nishad Gore, Anushka Kapse, Deepak Gondhule, Jairam Godbole, Pratham Jumde, Mohak Bhagchandani, Hariom Bhagchandani.