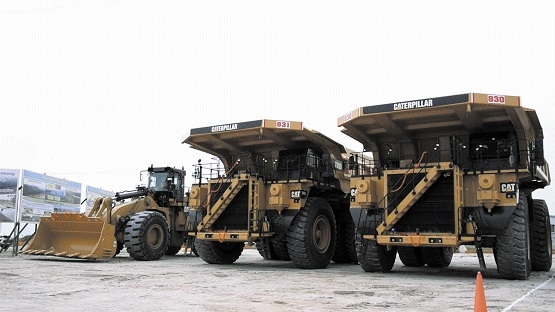 Staff Reporter :
Chairman of Coal India Limited, Pramod Agrawal flagged off the trial run of two 190 tonne dumpers and a front-end loader in Nigahi OCP of Northern Coalfields Limited, Singrauli through video conferencing. In the online flag-off ceremony, Chairman Pramod Agrawal congratulated NCL for the successful trial run of these dumpers and applauded for production performance of NCL amid COVID-19 triggered lockdown. Functional Directors of Coal India, CVO CIL from Kolkata Hqs, CMD NCL, and Functional Director from NCL HQ, CVO NCL, and other dignitaries were connected in the online trial run.
On the occasion, CMD Prabhat Kumar Sinha assured Chairman CIL that NCL will meet its target along with battling against COVID-19. A high stripping ratio in NCL opencast coal mines requires it to handle and remove the large volume of material for the extraction of coal. Heavy equipment such as dragline, shovel and dumpers has been deployed in NCL mines for such operations.
To accomplish the above task, the company has introduced these high capacity dumpers which are loaded with advanced safety features like auto fire suppression system, audio visual reversing alarm, anti-collision device and auto dipping system.