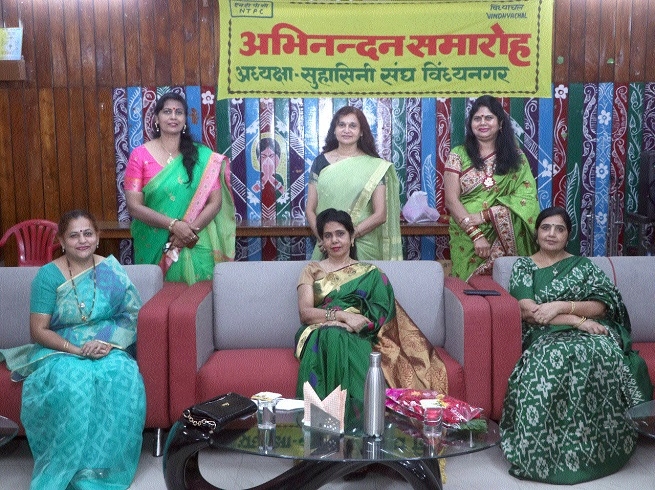 New President of Suhasini Sangh, Mradula Johri being welcomed by members.
Staff Reporter :
New President of NTPC, Vindhyachal Suhasini Sangh, Mradula Johri was accorded a rousing welcome by office-bearers and members of the association. She was welcomed by Tiny Tots Advisor, Suman Bhatia, Welfare Consultant, Vinita Subedar and Balbhawan Adult Education and Committee office-bearers at Bal Bhawan.
On the occasion, new President, Mradula Johri took introduction from office-bearers and members and emphasised over on disciplined implementation of COVID-19 protocol. She encouraged members for making necessary amendments in their routine lifestyle to check the threat of spreading infection amongst their families. During the programme, members maintained social distancing and expressed their commitment for creating public awareness about the COVID-19 protocol. General Secretary of the mandal, Richa Mangla convened the programme.