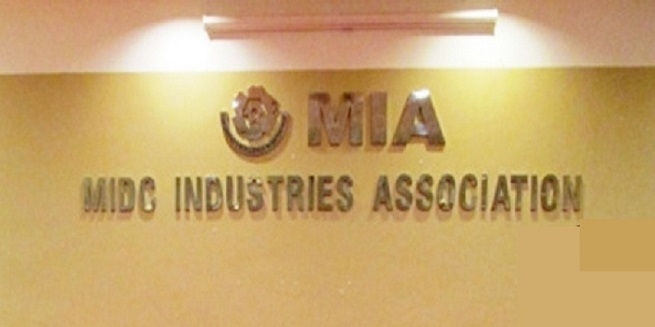 Business Bureau :
District Collector emphasised that if only one or two persons are traced positive for corona and remaining are negative, then factory can resume production in 3 days
C G Shegaonkar, President of MIDC Industries Association (MIA), Hingna met Ravindra Thakare, District Collector to seek clarification on the number of days of quarantine in case positive employee is traced in a particular industry. Shegaonkar pointed out that practically the industry remains closed for a period of one month (14 days institutional quarantine plus 14 days home quarantine) minimum when the employee is traced positive.
Health Department puts the remaining people in institutional quarantine for 14 days and home quarantine for next 14 days even when they are found negative in Corona testing, which ultimately resulted in closure of factory for one month. He narrated the example of an industry where first positive was traced on June 8, 2020 with management voluntarily declaring closure of factory for 3/4 days and informed the district/ tehsil/ Health Department who in turn isolated the close contacts of positive person and sent them in quarantine for 14 days. Management in turn sanitised factory premises, machinery etc., so as to resume the operations after 3/4 days but unfortunately more workers were found positive amongst quarantined. Health Department did not allow the factory to restart. In the process all the workers were quarantined though they were found negative.
Unfortunately after 14 days institutional quarantine they were stamped with next 14 days home quarantine, inspite of negative test report. During the interaction with Collector in MIDC Hingna, he assured that after isolating close contacts of positive persons factories will be allowed to resume production. This entire matter was brought to the notice of District Collector who clarified that this particular factory was the case of hot spot for corona positive but at the same time regretted the action of Health Department to quarantine for next 14 days at home. He said, "This will not happen hereafter and will pass suitable instructions to concerned Health Department.
He further emphasised that if only one or two persons are traced positive for corona; remaining are negative, then factory can resume production in 3 days. Workers who are found negative will not be quaranatined. Ravindra Thakare insisted that this message may be propagated to all the industries in MIDC area to enable them not to get scared and concentrate on production. It is also to be noted by all industries that the migrant workers have started returning back. It is more important that they should be tested for coronavirus. At the same time, Government authorities be informed before they resume their duties. Shegaonkar also complained to Collector about Health Department. Yogesh Kumbhejkar, CEO of Zilla Parishad and Ashok Dharmadikari, Joint Director Industries were also present.