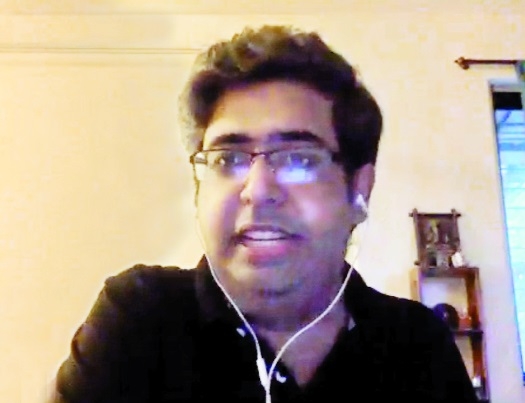 Business Bureau :
VIA Marketing Forum recently organised a webinar on 'LinkedIn for B2B Marketing,' keeping in mind the need for digital promotion. The keynote speaker Sampark Sachdeva, LinkedIn Expert, Spotlight 2019 for LinkedIn, coach and mentor for B2B marketing focused on profile pictures which are the most important part of the profile. "It should be visible to your clients or viewers," he said. He said that ones LinkedIn headline is the most important segment for attracting others along with description which should not be reflecting or asking for a job.
"It should tell others how you can help or give a summary of who you are, etc., which helps others to know you better and networking with others is faster," he said. He said, "There is a need to harness digital marketing for generating business". Sampark shared tips and tricks on how to fastrack one's LinkedIn journey to go on to pitch yourself as a thought leader and an expert in the industry that you represent. He advised the participants that there is a need to align with the current requirement to promote digitally and become socially active.
He explained how to generate traffic by applying pull strategy - produce great content, create a company page, engage with others contents etc. Also, creating and posting content should be consistent, he added. Anuja Sharma, Chairperson, VIA Marketing Forum welcomed the speaker. The programme was moderated by Convener of VIA Marketing Forum Mili Juneja. Anita Rao, Jt Secretary of VIA proposed the vote of thanks. Present were Dr Suhas Buddhe, V-P of VIA, Ashit Sinha, ex VP-VIA, Reeta Lanjewar, IPC-VIA LEW, Neelam Bowade, past Chairperson-LEW, Arun Lanjewar, Shachi Mallick, Prafullata Rode, Arun Bafna and Dr Rashmi Shukla.