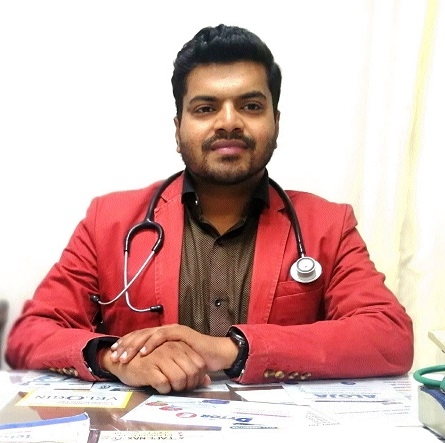 What is the point of having a civilisation, if we do not practice being civilised! One of my friend's neighbour became COVID positive, and as per norm he is shifted to designated centre, but what happened to his quarantined households? They are now even deprived of basic needs of Milk and vegetables because other colony members are not allowing vendors or my friend to supply them even with precaution, in fear of spread of infection. They don't even have any consideration of their 2-year old girl and elderly diabetic parent not having proper nutrition, which they need most importantly this time.
A girl, studying medicine abroad, returned back and after completing her government facility quarantine and with negative report and clearance certificate, was not allowed to enter her society. Her family was given notice by her chawl to vacate house with immediate effect to prevent infection in society. In initial days a person committed suicide on self-suspicion of COVID by his vague symptoms. Many Hospital staffs served notices by their land lords to search a new Nest as soon as possible, as they are frequent Visitors to hospitals, a potent source of virus.
Person having simple cough cold to having asthma and COPD are afraid to tell their symptoms, as even doctors are not ready to examine them, if fever or cough is there. If you have a quarantine seal on your hand or a quarantine notice on your wall, you will be secluded for months, even if you are quarantined for just changing your location. Behaviour with confirmed cases and dead bodies is even uglier. Are we learning to hate them unknowingly? Why would we need law to practice simple humanity? We evolved as a civilisation to behave like this? Shouldn't we behave as a unit to fight this pandemic, rather than acting as a selfish society? This is one of worst situation human kind is experiencing in recent era and it will definitely bring a great depression to mankind due to various reasons.
We need to show solidarity to combat that. We need positivity in our life to overcome this drastic situation and helping each other is best way to achieve that. "You are not alone" and so do I…. this approach will give us a tool to conquer this situation as human. The more we humanise the society, the more we will become humans.
Don't let become this New Normal as NEW Definition of untouchability. Civilisation is much more than the survival of the fittest and the unrelenting culling of the weakest members. Civilised people share a value system that extends far beyond doing, whatever, it takes to survive. Mere barbarians might be devoted to a life of exploitation. In contrast, civilised people value nature and care for the most vulnerable members of their kind". Remember, United we stand, divided we fall.