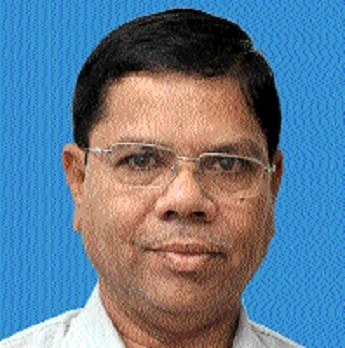 Rasik Parmar
Staff Reporter :
RAIPUR,
Rasik Parmar, Chairman, Chhattisgarh State Cooperative Dairy Federation, tendered his resignation from the post citing reasons of organised malicious propaganda against him, due to which he was unable to execute his responsibilities. In a communique issued by Rasik Parmar, who is also a Member of Board of Directors in National Cooperative Dairy Federation of India (NCDFI), it was stated that since last few months allegations that heavy losses being incurred by Chhattisgarh State Cooperative Dairy Federation under his tenure were being published and these allegations were subsequently investigated at various level and at every level of investigations these allegations were found baseless.
However, due to this organized malicious propaganda, he is unable to execute his responsibilities, hence he's resigning from the post of Chairman. Parmar further added that during 2016-17 and 2018-19 allegations were leveled that the Federation incurred loss of Rs 19.09 crore due to his negligence. He said the loss was showing due to some technical mistakes in figures. In actuality the Federation is strong financially even now. During his tenure the Federation had never suffered operational losses. The loss which is being projected is actually due to establishment cost and capital investment.
Unfortunately, it was being maliciously projected that the Federation suffered huge losses and there were huge financial irregularities. On the contrary, the milk supplier farmers are happy with its functioning. Those who're into such malicious propaganda, actually don't have anything to do with the affairs of the Federation nor are they members of the Federation. He also clarified that the Federation doesn't get a single Rupee from the state government, it is being run through grants from central schemes and cooperation of farmers. However, it is registered in Chhattisgarh, there is indulgence of the government. Parmer said during his tenure, milk collection increased from 24,000 liters to 1.3 lakh liters.
Throughout his whole tenure, he had worked while giving priority to the interests of Federation and milk farmers. Accordingly, he had to take a few harsh decisions, which in all probability didn't go well with some selfish elements and they started malicious propaganda against him in the media. However multilevel enquiries had been conducted and all their allegations were rejected. In future also he is ready to face any kind of investigation and is deeply convinced that all allegations against him will be rejected.