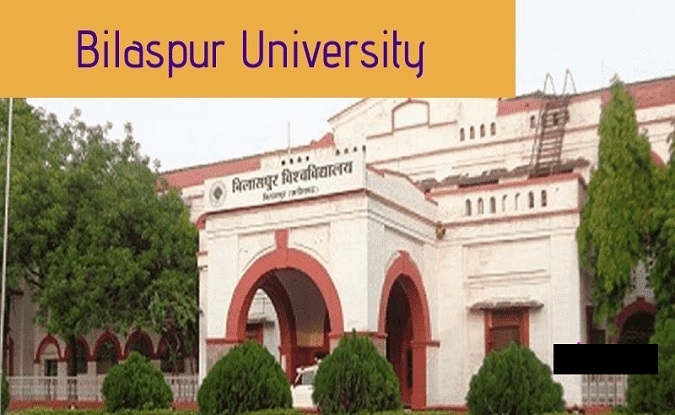 Atal Bihari Vajpayee Vishwavidyalaya (ABVV), Bilaspur and Pt Ravishankar Shukla University (PRSU), Raipur have issued notifications regarding online submission of examination forms for Post Graduate 2nd and 4th semester examinations 2020.
The remaining three universities such as Surguja Vishwavidyalaya, Bastar Vishwavidyalaya and Hemchand Yadav Vishwavidyalaya are likely to issue notification within a day or two.
While ABVV, Bilaspur is the first to start inviting online examination forms from July 24, PRSU, Raipur issued notification on July 24 asking its students to submit examination forms online from July 31. ABVV Registrar Dr Sudhri Sharma said that the last date for the submission of online application is August 10, but the date may be extended keeping in mind the corona crisis and its impact.
When asked about the role of State Government in inviting online examination form, PRSU Registrar Dr Girish Kant Pandey told this newspaper that neither the State Government nor the University Grants Commission (UGC) interfere in such matter. Such decision is taken by the universities on their won as part preparations for the examination. It is necessary that the universities get ready by completing such formalities and wait for the State Government decision to hold examinations, Dr Pandey said. Most likely the examination of second semester students would be held through assignment/internal assessment method, said another official in the PRSU.
The PRSU has decided that the online forms with complete fees can be submitted from July 31 to August 16. The students need to submit the hard copy of the online application to their respective centres by august 19 while the colleges/centres can submit the hard copy to the university by August 24. Online application with late fee of Rs 100 can be submitted from August 17 to 22 while the hardcopy of the form can be submitted to colleges by August 25 followed by colleges can submit the copy to the university by August 27.
Bastar University Vice-Chancellor Professor S K Singh said that his university has not yet worked on this issue and he would see what other universities are doing and take a decision accordingly. Professor Singh said that he would soon take a decision to invite online examination forms. Surguja University Registrar Binod Kumar Ekka said that he would issue a notification inviting online examination application within a day or two. He would hold a meeting with the officials of the university and decide on the above matter. It is to be mentioned, Divisional Commissioner Dr Sanjay Kumar Alung is at present the Vice-Chancellor of the university.