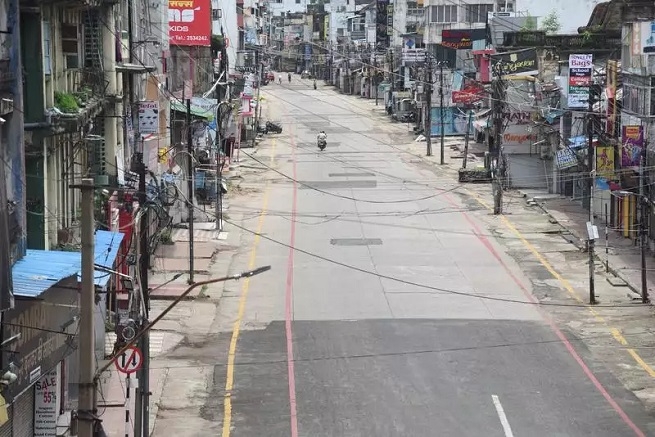 Business Bureau :
The sudden Janta Curfew imposed by local administration in city for two days i.e Saturday and Sunday, has taken traders for ride. It was told by the local administration that traders and general public would be informed two days prior to commencement of lockdown (Janta Curfew).
Traders said, it was difficult for them to handle the public who had thronged at shops for purchasing their requirement on Friday evening. Small traders and retailers who had purchased items from wholesale market for Nagpanchami were caught in fix and were disappointed after they learnt that there would be Janta Curfew on July 25 and July 26. Sheikh Hussain, President of Mahatma Phule (Cotton) Market Sabji Va Fruit Adatiya Association said, the administration should think of other side of coin. "People are disturbed with lockdown. Daily wage earners are the most sufferers.
We agree that lockdown was imposed to break the chain of coronavirus. But at the same time, the local administration should create awareness among the general public and impose fine heavily those who are violating rules," he said. He said, if local administration give assurance that shops will remain open, it will automatically decrease the rush of people. Pratap Motwani, General Secretary of The Wholesale Grains and Seeds Merchants Association said, "Everyone including trader is under heavy financial burden. Allow all traders to work smoothly.
Lockdown is not the only solution to solve the issue." Dyaneshwar Rakshak, Secretary of Nagpur Chillar Dukandar Sangh said, "Everyone one knows that his or her life is precious. All the resources which were available with the people have come to end. People will prefer to come out for work, instead of facing death due to starvation. Everything should be taken into consideration before imposing anything."