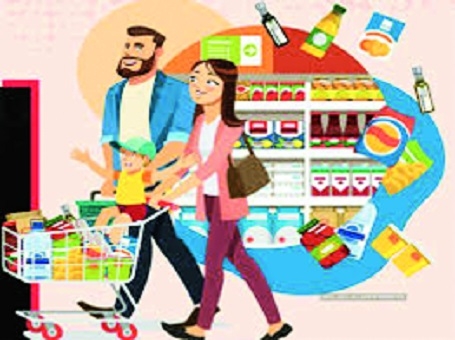 Business Bureau :
AKHIL Bharatiya Ghrahak Kalyan Parishad has welcomed the new Consumer Protection Act 2019. It has thanked Prime Minister Narendra Modi for giving nod to implement the Act. Ashwin Mehadia, National President of Parishad said, "The Act is favourable for both consumers as well as traders. It will boost trade and will develop healthy relationship between traders and consumers."
Pratap Motwani, National Vice-President said, due to the new Consumer Protection Act 2019, there will be check on foreign companies, e-commerce companies on making false propaganda. This will increase the market of local product. "Imprisonment for those filing false complaint is a welcome step. It will save money, time and fear from the mind of traders," he said. He said, "Traders will now have to furnish all information about the purchase of commodity, sale, prices and other details which will help in fair dealing. Consumers now can file a complaint in his own district which is a welcome step."
Devendra Tiwari, National General Secretary, said, "Now, the celebrity also will be penalised for misguiding people through false advertisement. This will put check on the false propaganda by the multi-national companies." Ramesh Lalwani, Adv Gaurav Singh Sengar, Ranjita Navghare, Subash Agrawal, Vijay Kewalramani, Sunita Pandey, Jyoti Janbandhu, Vinit Jha, Shashikant Vavhare, Madhuri Kedar, Varsha Nikam, Sandeep Kedare, N Mahurkar, Adv Dilip Kadam and others welcomed the new Act.